JOIN US FOR A SPECTACULAR EVENING AT THE 3rd ANNUAL ARRB AWARDS NIGHT &
GALA DINNER HOSTED
IN MELBOURNE
Explore the horizon with us in a grandiose night filled with prestige as we take you on a journey to our transport future.
The evening will pay tribute to the stars of our roads and transport industry, and road research excellence on both a national and global platform.
The National Transport Research Organisation's ambitious mission is to 'shape our transport future'. Join us as we recognise and celebrate everything that is happening in our industry, today
Researchers, practitioners and their partners are warmly invited to celebrate nominated industry colleagues in six different categories:
1. Knowledge Transfer Commitment Award
2. Research Impact Award
3. Implementing Agency Applied Research Award
4. New Research Talent Award
5. Lifetime Research, Development and Implementation Award
6. NRSPP React Award

More details coming soon...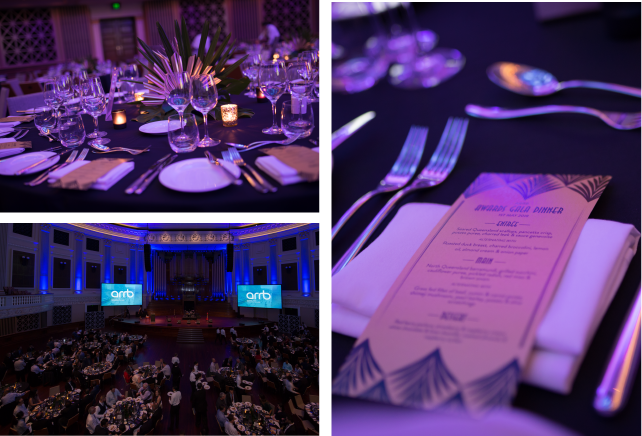 ARRB Gala Dinner 2018