JOIN US FOR A
SPECTACULAR EVENING AT THE NATIONAL TRANSPORT RESEARCH AWARDS &
ARRB GALA DINNER
Explore the horizon with us in a grandiose night as we take you on a journey to our transport future.
The evening will pay tribute to the stars of our roads and transport industry, and road research excellence on both a national and global platform.
The National Transport Research Organisation's ambitious mission is to 'shape our transport future'. Join us as we recognise and celebrate everything that is happening in our industry, today.
Researchers, practitioners and their partners are warmly invited to celebrate nominated industry colleagues in five* different categories.
NOMINEES ANNOUNCED FOR
THE NATIONAL TRANSPORT
RESEARCH AWARDS
THANK YOU TO OUR SPONSORS

"George Rechnitzer & Associates (GRA) specialises in applying the engineering sciences to improve safety across many areas including road safety, vehicle crash worthiness, OH&S, incident investigation and analysis, and countermeasure development for injury prevention, including undertaking major road and workplace safety research & projects."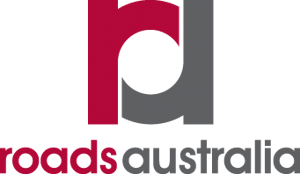 Roads Australia brings industry, government and communities together to lead the evolution of Australia's roads, integrated transport and mobility networks. The nation's only roads champion, Roads Australia's 150+ members includes all of Australia's road agencies, major contractors and consultants, motoring clubs, service providers and other relevant industry groups. Roads Australia strives to achieve a robust integrated transport system for people and freight that values and invests in all modes of land transport including: vehicles, public transport, rail, cycling and walking.
MEDIA

PARTNER

Roads & Infrastructure Australia is the country's leading specialist road management, construction and infrastructure magazine. It is a leading resource within the Roads, Infrastructure and Civil Engineering professions in local and state government sectors, as well as consultants and contractors within the private sector. These industry professionals play a key role in many areas, including road construction, road safety, asset management, water and stormwater, parks and gardens.