A Smart Mobility Living Lab (SMLL) is a neighbourhood of innovation, sustainability and integrated communities.
Fishermans Bend is Australia's largest urban renewal project covering approximately 480 hectares in the heart of Melbourne. ARRB's vision sees Fishermans Bend as Australia's leading innovation hub and first large-scale SMLL.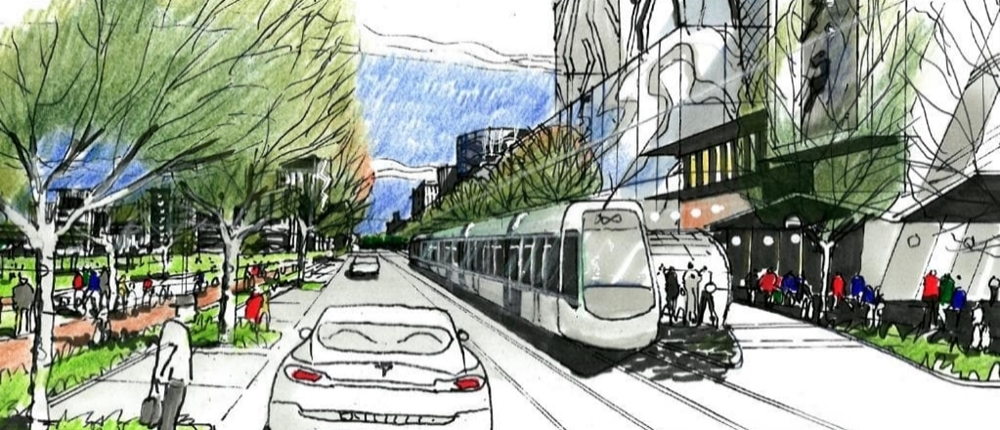 ARRB is uniquely placed to drive this vision with our Port Melbourne headquarters located within the Fishermans Bend Employment Precinct. As transport and mobility experts who work in the precinct, ARRB is the first choice of the governments, industry and academia to partner on evidence-based transport research to support planning and investment in the SMLL precinct.
Working in the Fishermans Bend area, ARRB is promoting the SMLL vision and our transport future by leading innovation in:
Partnerships and Collaboration
ARRB leads innovation in partnerships and collaboration by connecting people and organisations to share knowledge and create new insights. Our day-to-day business involves partnering with governments (at all three levels), industry and academia to deliver solutions for today's and future transport's challenges. We also host networking and knowledge sharing events at our offices all around Australia and other locations for special events, such as the ARRB Gala. As part of ARRB's knowledge transfer promise our team also runs webinars to keep our stakeholders informed about what we are doing, including what our latest research outcomes are, and how we can help.
Understanding Travel Choices
Making the right investment decisions needs evidence-based understanding of how people and things move in and out and around the precinct. We aim to align our research efforts to specifically understand the current and future transport and mobility needs within the precinct, and the operational solutions that meet current and future challenges.
Demonstrating Smart Mobility Technology
As transport and mobility options continue to evolve, new opportunities will arise, flourish and sometimes fail. We devote our research skills and capabilities to test, trial and showcase current and emerging technological and operational solutions that meet current and future challenges (such as diverse travel needs and modes, congestion and GHG emissions, asset management, etc.)
Delivering a Resilient Transport Ecosystem
A resilient transport ecosystem allows for the efficient movement of people and goods regardless of traffic, infrastructure or weather-related disruptions. We research, test and promote solutions that enable more transport options to suit different user needs and conditions, as well as promoting resilient infrastructure and managed traffic solutions.