COVID-19 restrictions and shutdowns have had a significant effect on reducing traffic and pedestrian movement, according to Australia's national transport research organisation, the Australian Road Research Board (ARRB).
Latest transport data suggests Victorians are complying with the restrictions on movement, including working from home and limiting non-essential travel.
Following the implementation of COVID-19 restrictions, transport data collected by ARRB's National Transport Performance Centre shows:
Significant drop-off in foot traffic of up to 83% in major Melbourne CBD areas as a result of COVID-19 restrictions;
Major reduction in congestion on Melbourne's Monash Freeway of between 88% and 95% for weekday peak periods;
This reduction in congestion has been achieved off a much smaller reduction in traffic numbers – just 28% less vehicles using the Monash during this time, so slightly less vehicles has led to a significantly increased flow of traffic. This means that people are still getting around just much more efficiently;
Heavy vehicle volumes on the Monash have stayed almost identical to pre-COVID-19 levels, so freight movements are similar to, or have slightly increased in the wake of the restrictions
ARRB believes these impacts will be similar in most major capital cities of Australia following COVID-19.
ARRB chief executive officer Michael Caltabiano says: "The COVID-19 shutdown offers a critical opportunity for Victoria to understand and deal with its transport issues before life eventually returns to normal."
"The transport data gives us some clear insight, but the big question is where to from here given what this data is showing us.
"We need to take this opportunity to reimagine now what a post-COVID-19 back-to-work should look like. Do we take the opportunity to change the way in which are freeways are used?
"Can we reimagine the work people do? Perhaps work from home staggered across the workforce for one or two days a week.
"There is also now an opportunity to better understand the choices people make before they get back into their cars and spend hours a day on congested roads."
Using this data, ARRB's National Transport Performance Centre is already working on ways to better understand what a back-to-work scenario would look like for Melburnians and Victorians.
ARRB is able to work with all levels of government, and the private sector, on ways to better improve Australians' mobility and shape our post-COVID-19 transport future.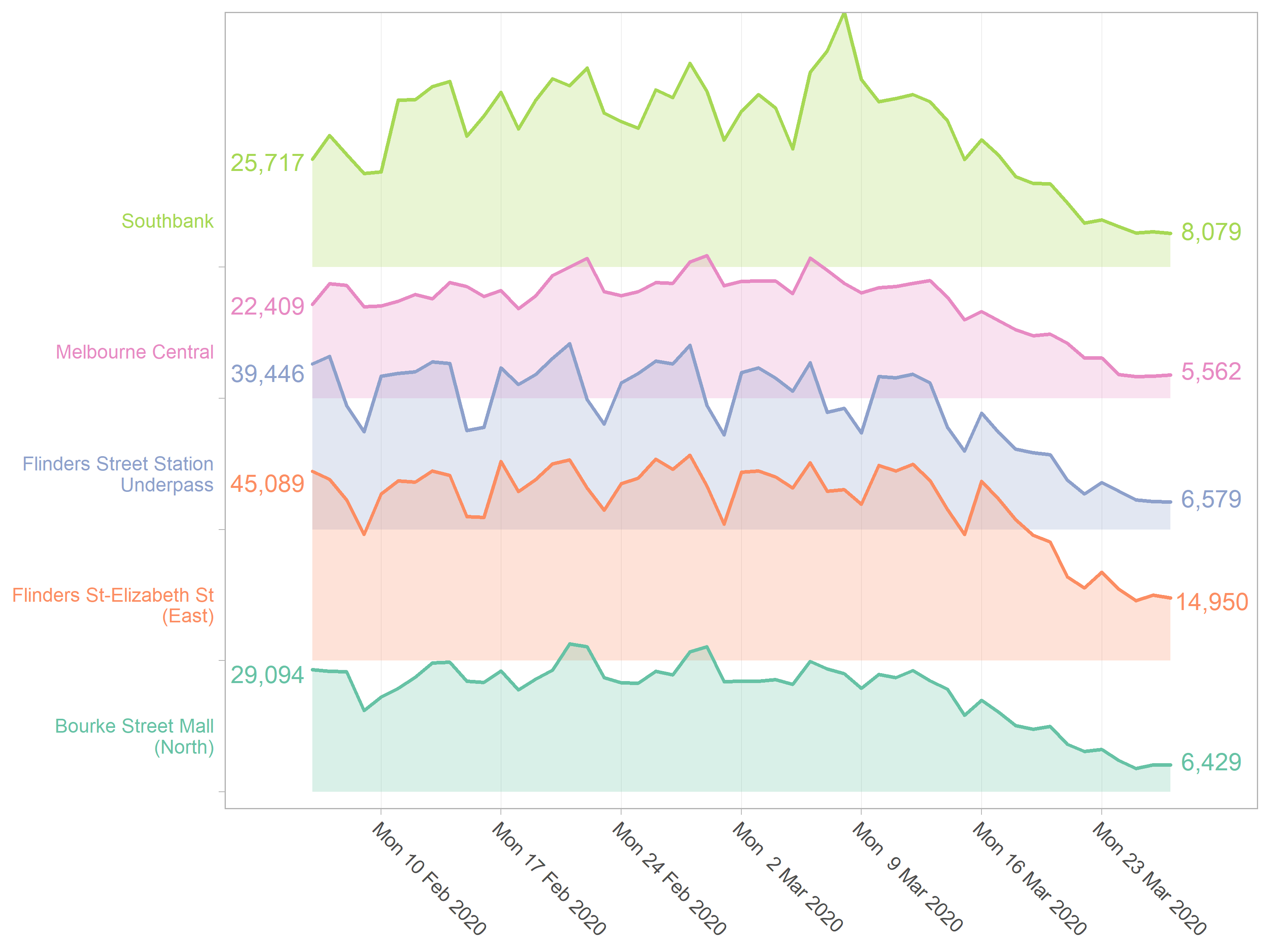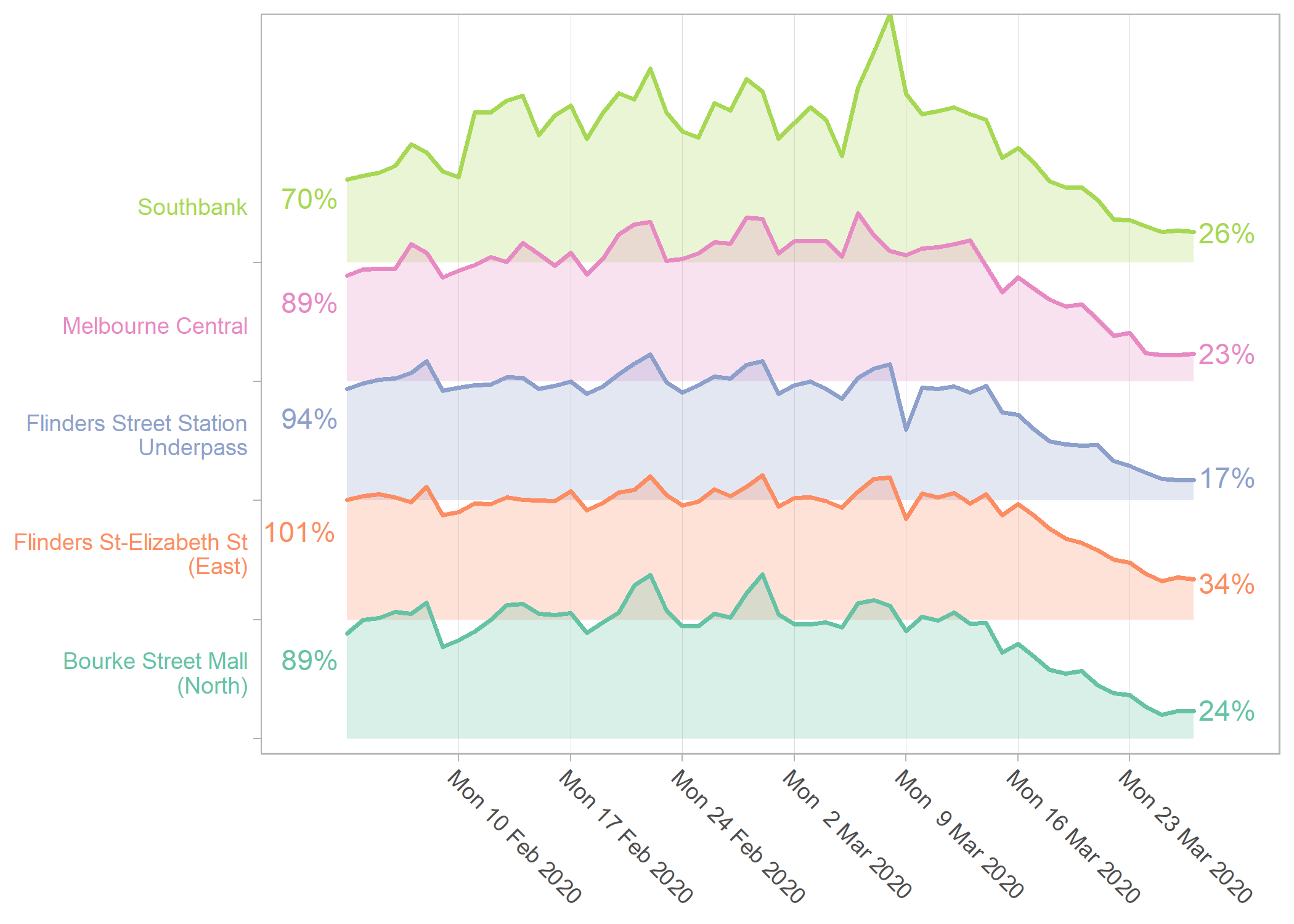 Figures 1 and 2. How pedestrian numbers are being affected at some key Melbourne landmarks, with weekly comparisons before and after COVID-19 restrictions.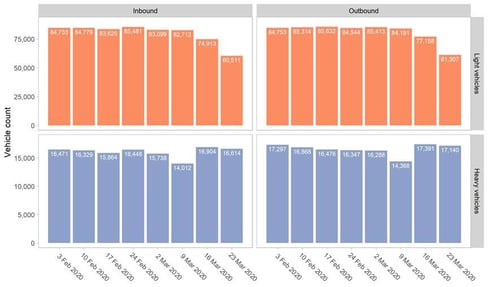 Figure 3: Actual counts of light vehicles and heavy vehicles on the Monash Freeway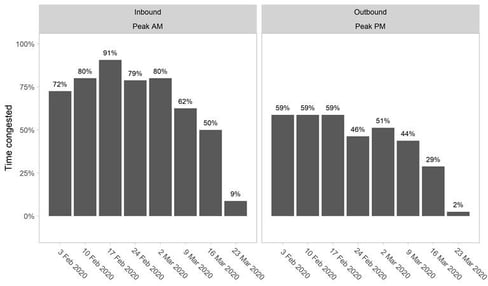 Figure 4: AM and PM congestion on the Monash Freeway.