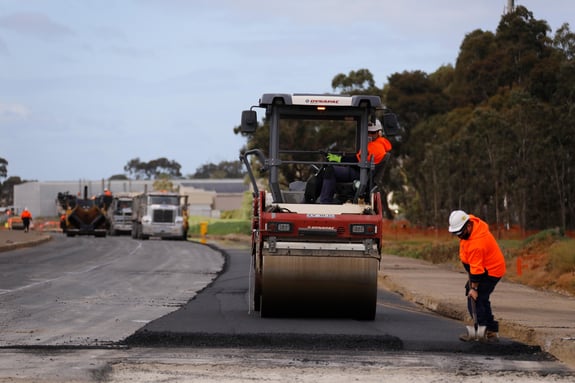 PAVEMENT CONSTRUCTION ON MAJOR ROAD PROJECTS
Course Aim
The aim of this course is to enhance participants' basic pavement and surfacing good practice knowledge and provide confidence on when to request clarification of site works during construction phase. The course provides best practice and up to date advice on relevant legislation, specifications, and requirements.
Topic Areas
Pavement design concepts, pavement selection and surfacing selection

The selection of appropriate surfacing treatments

Materials used - binders, asphalt, aggregates

Design and construction of asphalt and sprayed sealed pavements and surfacings

Introduction to flexible pavements

Quality processes and assurance for delivered works

Safety and sustainability considerations
Workshop Information
Workshop Date: 22nd September
Time: 8.30am – 5pm
Duration: 8.5hrs
Location: TBC
Cost: $385 (inc GST)
Who Is This For?

The MRPV Technical Training Program is targeted at new and existing workforce from industry and MTIA who have some general knowledge and awareness of construction works required to carry out specific tasks relating to civil construction.

Project managers

Graduate, site, project and senior engineers

Site construction managers

Site supervisors/site foremen

Leading hands

Safety supervisors

Quality managers/engineers

Surveillance cadets/officers/managers
Some courses are also relevant to:
Traffic managers/engineers

Community stakeholder and engagement specialists
*Dates and prices are subject to change.
Email: MRPV-TechnicalTraining@roadprojects.vic.gov.au
Website: roadprojects.vic.gov.au/technicaltraining