We are pleased to announce the winners of the first ever ARRB Hackathon. The 2-day workshop enabled participants to work together to problem solve and provide solutions to transport challenges.
1st place
Rodney Persky, Team A2BFreeFlow who developed a Network Resilience routing application. The app re-routes a journey to find the shortest exit path from a region affected by a natural disaster such as bush fires or flooding. The application can guide the user safely out of a high-risk region avoiding closed roads and any broken links in the road network. Rodney's solution utilised the HERE maps routing API and BOM weather data. Click here to view the presentation.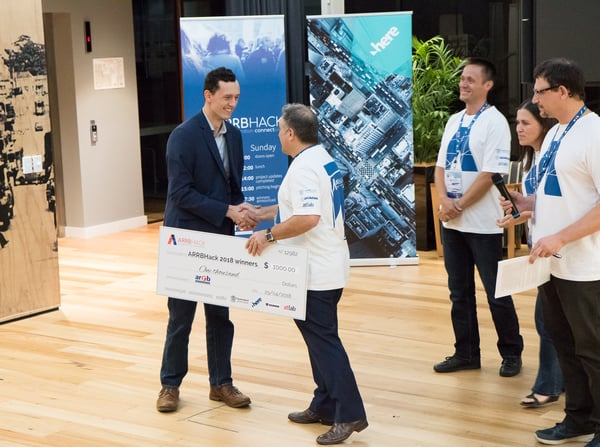 Rodney Persky, Team A2BFreeFlow - ARRB Hackathon winner, receiving his prize from John Oppes from the Queensland Department of Transport and Main Roads
2nd place
Sandra and Peter Arato, Team Arato who developed a live safe cycling routes application. Their solution utilised a machine learning algorithm that combined 8 road characteristics linked to cyclist safety including crash data, roughness and weather. This information was combined into a simple green-yellow-red risk score that could be displayed on the handlebars of a bicycle integrated with the bikehalo system.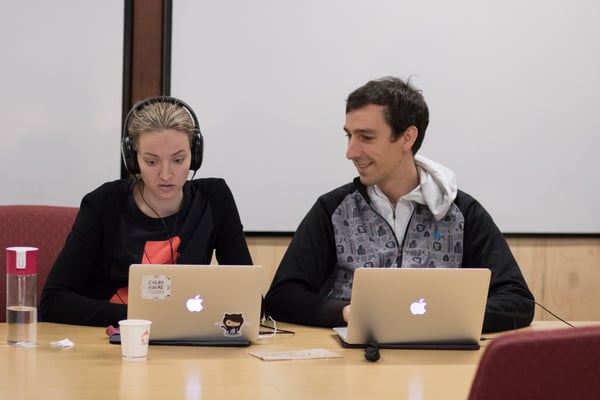 Sandra and Peter Arato, Team Arato - ARRB Hackathon 2nd place winner
3rd place
Pedro and Brandon created an open-source QGIS plugin for users to download and display real-time Queensland open data feeds in an easy-to-use format. Intersection flows, public transport vehicle locations, road alerts, and CityCycle availability APIs can be accessed using the tool.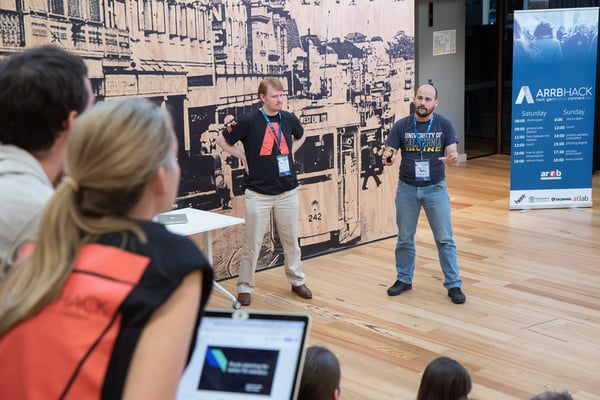 Pedro and Brandon, 3rd place winners
Some really great projects have come out of the Hackathon and we are excited about their potential. We'd like to thank our sponsors once again: HERE, Queensland Department of Transport and Main Roads, Scania and atlab. And we look forward to seeing you all out the next ARRB Hack - stay tuned for further developments!