The Australian Intelligent Transport Systems (ITS) industry gathered for the ITS Australia National Awards 2017 last Thursday 23 November 2017 at the stunning Melbourne Arts Centre.
Dr. Ian Espada, Dr. Clarissa Han, Dr. Ronny Kutadinata and Mr. Dickson Leow attended on the night on behalf of ARRB and a great night was had by all.
The achievements of the nation's most innovative and advanced transport technologies were celebrated with ITS colleagues and friends around Australia.
The awards presented included:
Lifetime Achievement Award – Lauchlan McIntosh
Young Professional Award – Timothy Phillips
Government Award – Transport for New South Wales
Industry Award – Cubic Transportation Systems
Research Award – The University of Melbourne
Automated Vehicle Award - Royal Automobile Club of Western Australia (RAC WA)
It was also a celebration for ITS Australia's 25th birthday and attendees witnessed the official handover of the President from Brian Negus to Dean Zabrieszach.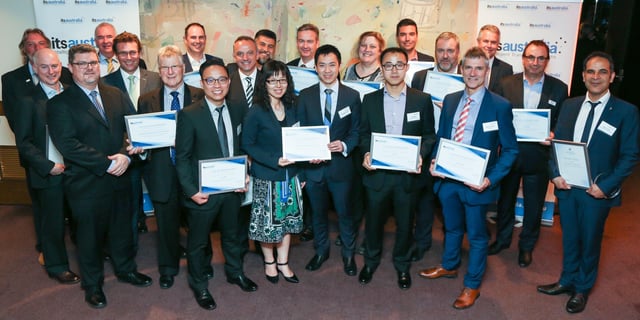 Dr. Han and Dr. Kutadinata were proud to receive the ITS Australia 10 years of Membership Award on behalf of ARRB.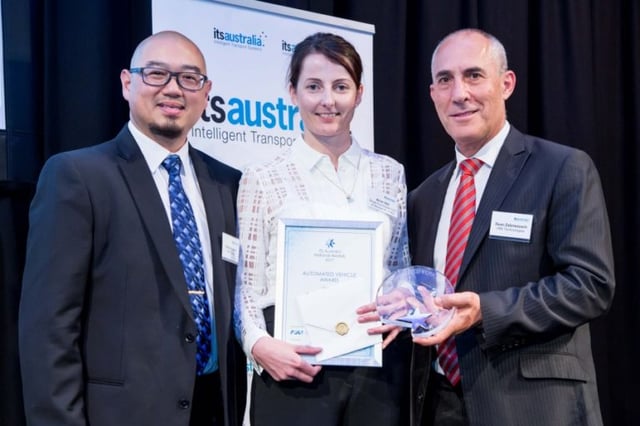 Mr. Leow was pleased to open and present the Automated Vehicle Award (sponsored by ADVI) to the winner - Anne Still on behalf of the RAC WA.
You can read more on the ITS Australia website here.