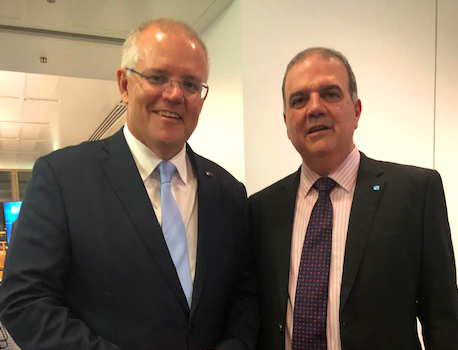 The 2019 / 2020 Budget delivered by the Morrison Government is to be commended on their $2.2bn boost to road safety.
ARRB - your National Transport Research Organisation - are delighted to contribute to the delivery of this excellent initiative through the provision of expertise that spans 60 years.
As a component of the budget package announced, ARRB has been named to receive $2.6m to assist local governments to assess their road asset management and maintenance requirements with a focus on regional areas. It's recognition of ARRB's role supporting Local Government across Australia.
ARRB will formulate a new suite of technical manuals for the benefit of all local governments.
In addition, ARRB have been funded to acquire next generation devices to assess in-situ the aging status of seals for rural and regional Australia to better predict performance and optimise maintenance strategies; ensuring a focus on informed, predictive maintenance.
Click below to read the full press release.
*Title image featuring The Hon. Scott Morrison MP, Prime Minister and Michael Caltabiano, CEO of The Australian Road Research Board.