The IRF General Assembly has appointed nine women to the IRF Board of Directors at its annual meeting held on 20th April, 2021.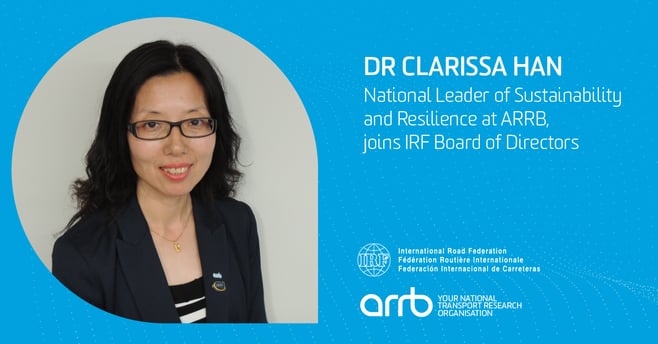 This is a bold step in the history of the Federation and in the sector.
ARRB's own Dr Clarissa Han, National Leader, Sustainability and Resilience and Principal Technology Leader, Future Transport Systems, was chosen to serve on the board. Clarissa has already been actively involved in the Federation over the past years.
"I am very excited to be on the board with IRF, which is one of the world's most prestigious global organisations dedicated to advancing roads and transport. I look forward to working with our diverse IRF board members to deliver innovative and impactful solutions for a sustainable future mobility." says Clarissa.

To learn more about how we're paving the way for a sustainable future, click here.