The 29th Annual Road Profile User's Group (RPUG) Conference was held in Denver, Colorado during the 14-17 November 2017.
Conference topics included data quality assurance, low speed roughness collection in urban environments, use of deep learning to identify cracks in digital images, texture measurement and friction management. Panel discussions on profile data collection and its quality and the implementation of performance measures also took place during the conference.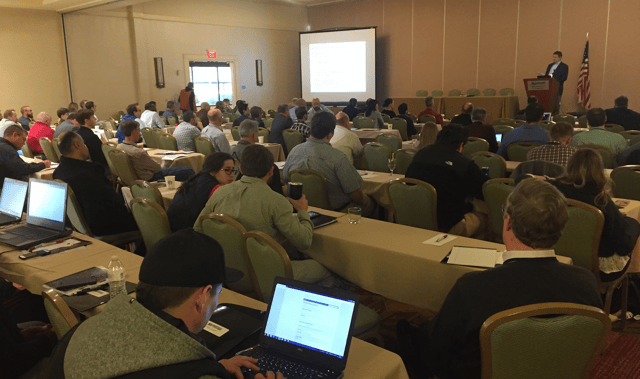 There were over 150 in attendance, including numerous US road agencies and industry experts.
Mr Richard Wix, ARRB's Acting Lead, Strategic Enablers Group and member of the RPUG Steering Committee, presented on the topic of the measurement of pavement macro-texture using 3D technology. Mr Wix discussed how this technology can be used to measure texture and presented the results of some validation trials undertaken against ground truth measurements made by a texture reference device. The technique showed great promise and has the potential to replace point lasers for the measurement of pavement macro-texture.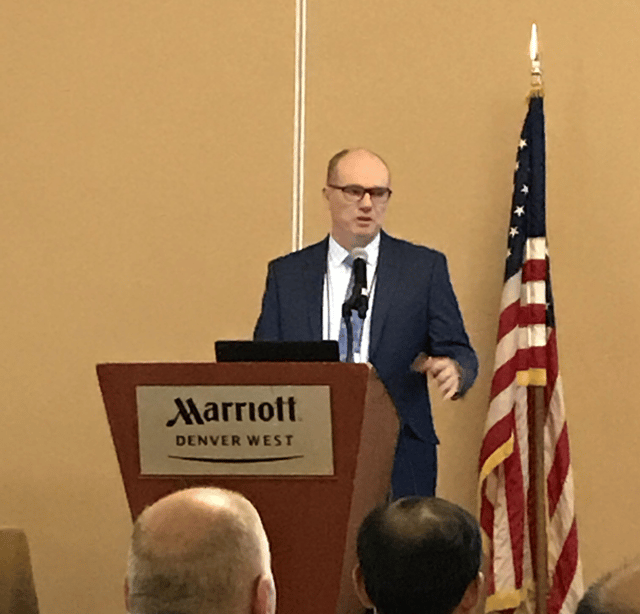 Mr Wix presenting

his paper on 3D Texture Measurement
'The purpose of the RPUG is to serve as a forum for the exchange of information between end users, data collectors, vendors, construction and design engineers and researchers who have an interest in road profiles, road roughness/smoothness, pavement surface textures, friction, and tire-pavement noise.' Mr Wix said.
'Next year's RPUG conference will be held in South Dakota for their 30th anniversary, which is where the first ever meeting was held.' Mr Wix also said.