One of ARRB's National Technical Leaders, Paul Hillier, has just returned from a highly successful week in Delhi sharing knowledge on road safety engineering with 26 engineers and consultants as part of ARRB's collaboration with the Indian Academy of Highway Engineers (IAHE) and IRF India.
Paul was there to lead the presentation of module three of six modules (each of one week duration) designed to provide Indian engineers and potential road safety champions with both time honoured and contemporary principles and concepts in Treatment of Crash Locations (blackspot engineering), Road Safety Audit and Safer Road Infrastructure / Safe System implementation. This is the second of such courses, designed to increase capacity for engineers to work on road projects and programs sponsored by the country's Ministry of Regions Transport and Highways (MoRTH). Delegates are exposed to subject matter presented by a range of local and overseas experts, group exercises and examinations, and must achieve a sound report and an 80% examination pass rate. The courses are held at IAHE's impressive headquarters in the Noida District in New Delhi. Paul is returning in a month's time to present on Module Five – Safer Road Infrastructure.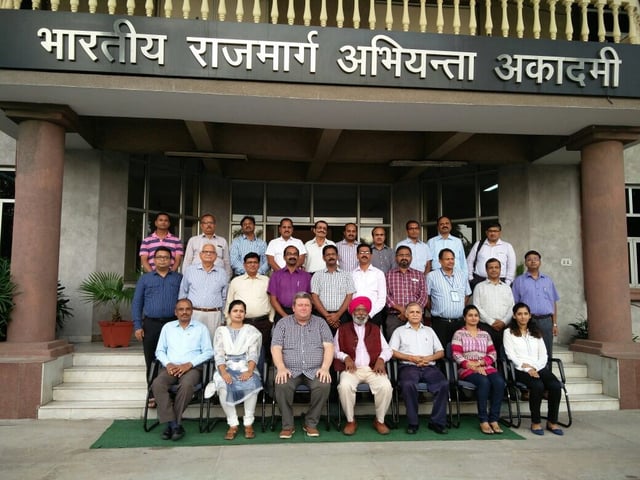 The current intake outside of the main entrance of the complex.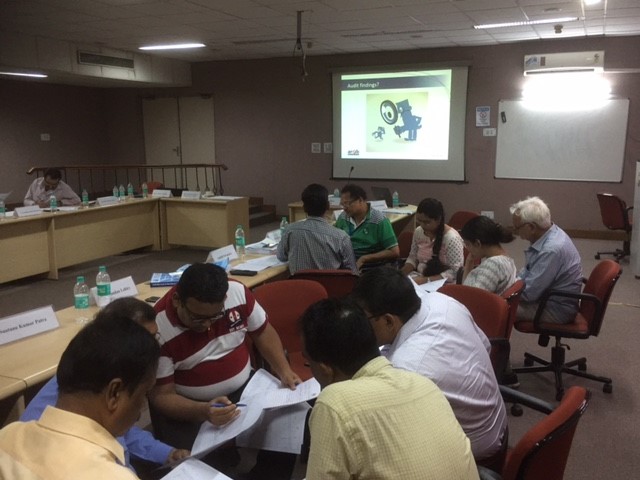 The delegates working hard on group exercises.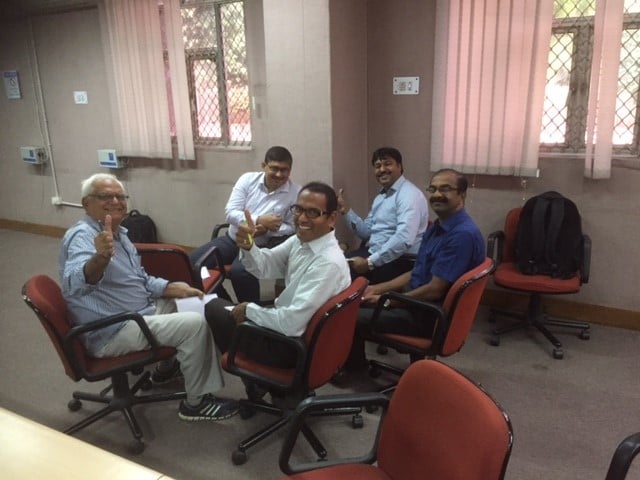 A lighter moment, with a group showing their support of Paul's teaching prowess.