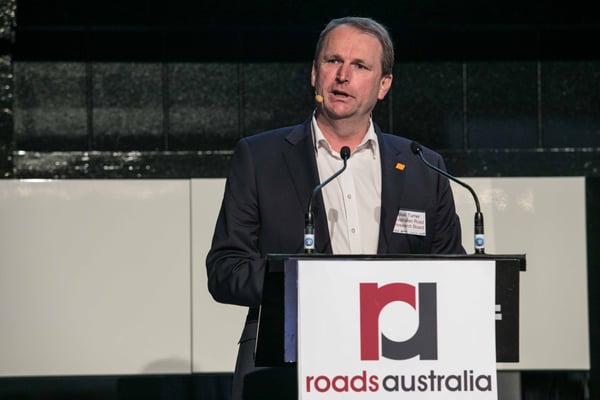 ARRB experts recently presented at Roads Australia's Spotlight on Safety event as a part of Road Safety Week.
Roads Australia has identified Road and Road Worker Safety as the transport industry's number one priority. Implicit with that recognition is the understanding that safety is everyone's business, and that we have a responsibility to share good practice and successful outcomes for the benefit of not just the industry but the community as a whole.
Over 250 industry professionals listened to ARRB's own Dr Blair Turner, Chief Technology Leader, Transport Safety, present on Road Infrastructure and Jerome Carslake, Manager of the National Road Safety Partnership Program, speak about Vehicle Safety.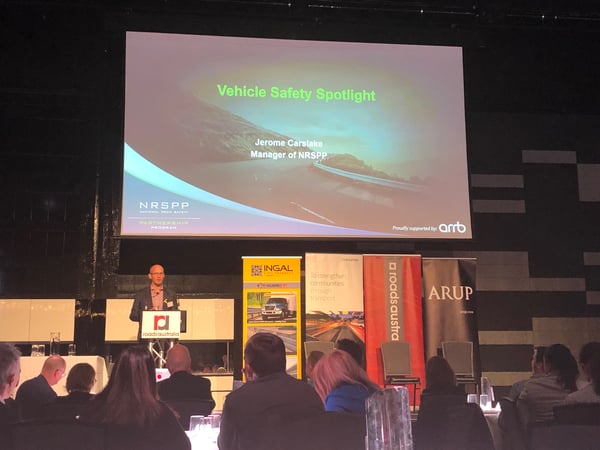 Jerome Carslake presenting on Vehicle Safety.
Roads Australia highlighted the things that are being done well thus far and those that need significantly more attention in areas such as:
Road worker safety
Mental health
Road trauma
Vehicle safety
Road user safety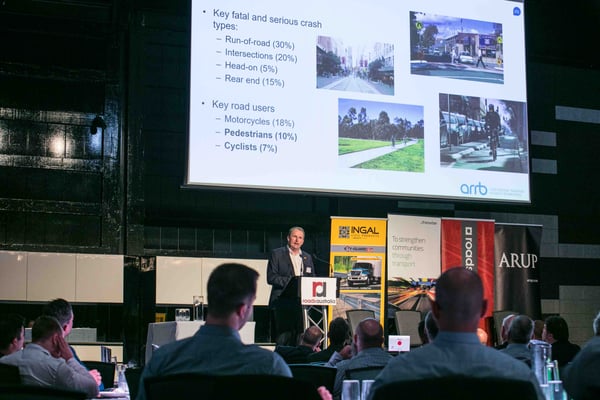 Dr Blair Turner presenting about Transport Safety.
Learn more about the Road Safety Week campaign here.