Tomorrow ARRB staff will be riding to work in support of National Ride2Work Day alongside the Amy Gillett Foundation.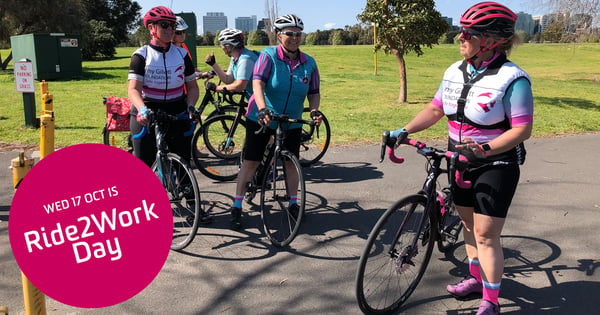 National Ride2Work Day is Australia's largest celebration of commuter riding. Held annually in October, the day celebrates the benefits of riding to work and brings together the communities that support it.
Ride2Work encourages everyday Aussies who have never ridden to work before to jump on a bike and give it a go. It also allows regular riders to stay motivated and encourage their work mates to get involved. The main objective of the day is to normalise the idea of riding to work.
To help support ARRB staff with this initiative, the Amy Gillett Foundation will be providing participants with a nutritious light breakfast upon arrival at the National Transport Research Centre.
Will Hore-Lacy, Senior Professional Leader, Next Generation Asset Management at ARRB, has put together this great resource for all cyclists to use ahead of the day. This can be used by both people who ride to work and also recreationally.
For more information head to bicyclenetwork.com.au