ARRB is front and centre in a significant push by the Victorian Government to boost the amount of recycled materials used in major construction projects.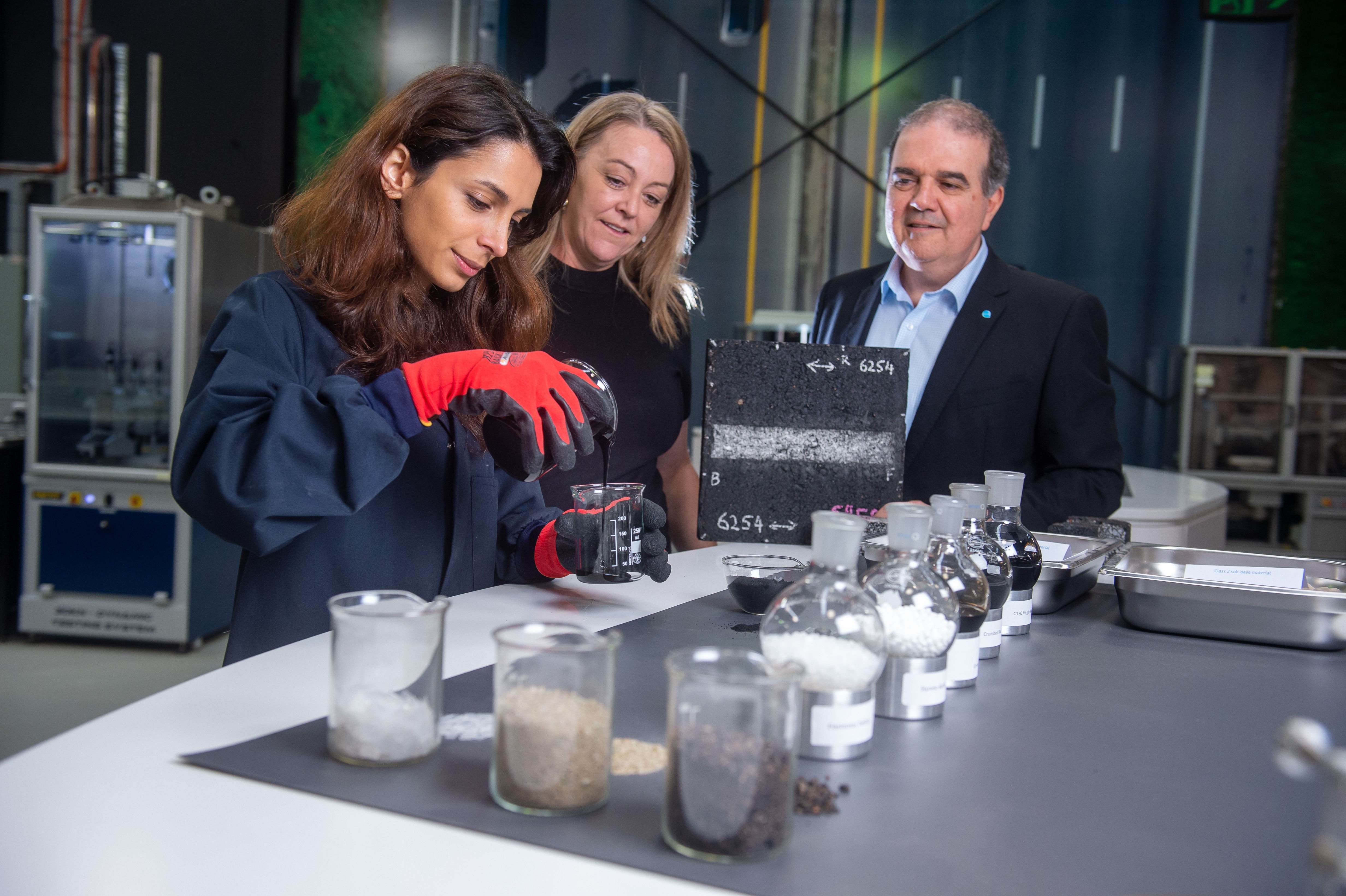 Glass bottles, tyres and old plastics will be used to make Victorian roads and railways under the Recycled First program.
Under the Recycled First program, companies bidding on major infrastructure projects will be asked to show they can build using as many recyclable materials as possible.
Changes to tender processes mean projects such as the $16 billion North East Link in Melbourne may include roads made of partly discarded rubber.
ARRB has significant involvement in research and trials of recycled and alternative materials in road construction.
ARRB is currently involved in establishing a trial of recycled crushed glass in asphalt on local roads in western Melbourne with the Brimbank City Council area.
It is also involved in an important new trial – alongside Tyre Stewardship Australia and Victoria's Department of Transport - involving using crumb rubber on East Boundary Road at Bentleigh East.
ARRB's state-of-the-art research labs in Port Melbourne offers world-class testing facilities for the use and specifications for recycled and alternative road construction materials.
The Recycled First initiative is being overseen by the Major Transport Infrastructure Authority and will include strict quality and safety standards.
"We're paving a greener future for Victoria's infrastructure," Victoria's Transport Infrastructure Minister Jacinta Allan told the Herald Sun.
"Recycled First will boost the demand for reused materials right across our construction sector – driving innovation in sustainable materials and changing the way we think about waste products."
Read the full Herald Sun story (paywalled content)