ARRB is pleased to welcome Victoria's first Chief Engineer, Collette Burke, to the ARRB Board.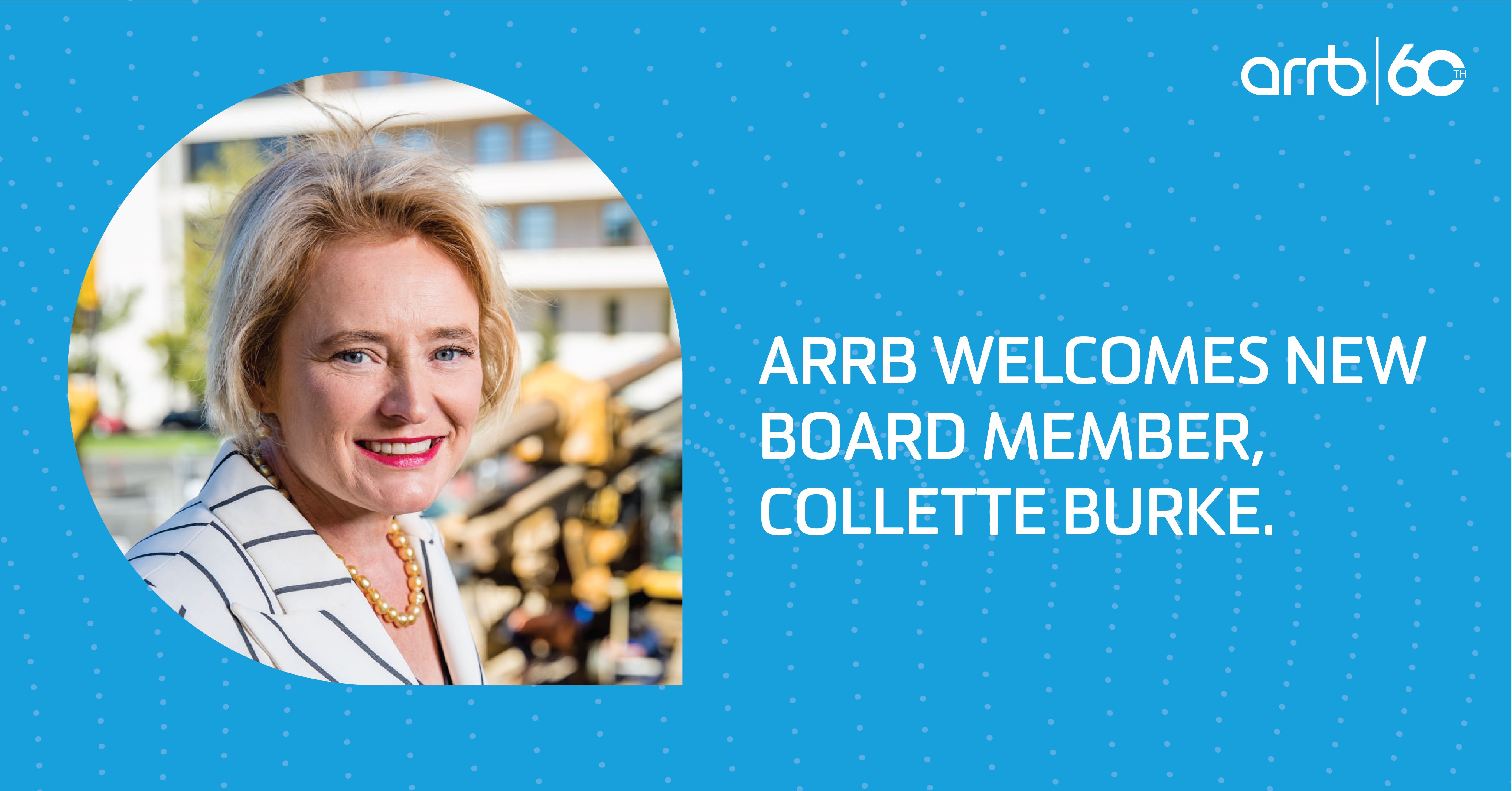 Collette brings an extensive and diverse experience to the National Transport Research Organisation. She has spent more than 25 years in the design and construction sector with major contractors in road and rail, as well as being a co-founder of two engineering consultancy firms - Exner Group and Karsta Middle East. Collette is also an internationally acknowledged researcher and authority on risk management and the delivery of value for money in major infrastructure projects.
Through her experience, Collette is passionate about technology and Future Cities to see how we can make long term use and decision making around our assets.
Collette also joined the VicTrack's board in July 2015 and remains a board member, and is involved with Bushfire Recovery Victoria.
You can find more information on ARRB's Board here