ARRB recently shared its future mobility expertise at the Army Robotics Exposition (ARX) 2021 in Brisbane.
ARRB has been working with the Australian Army in providing support to their projects developing the use of highly automated systems into their next phase of testing when the autonomous vehicles will be deployed onto public roads in a real-world environment.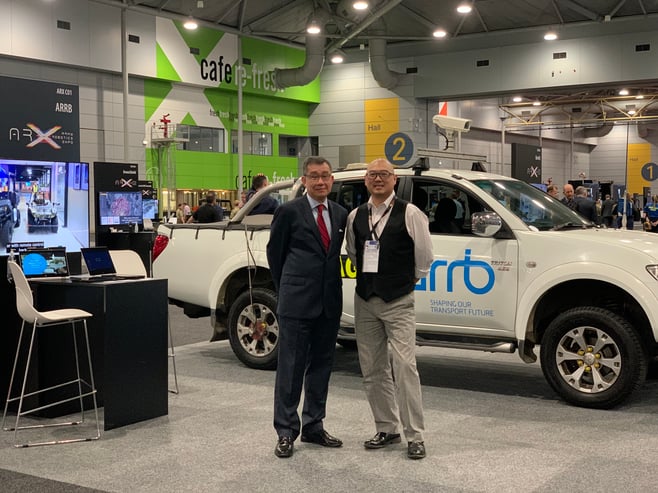 ARRB will develop a safety management plan as well as liaise with government authorities to secure approvals to operate on public roads. ARRB initially developed a safety framework and all the safety cases for AOS Group Kelpie autonomous vehicles which will support ground forces in maintaining the resilience of their communications in operations. ARRB is now extending those safety frameworks for more vehicles as well as larger vehicles used by Army.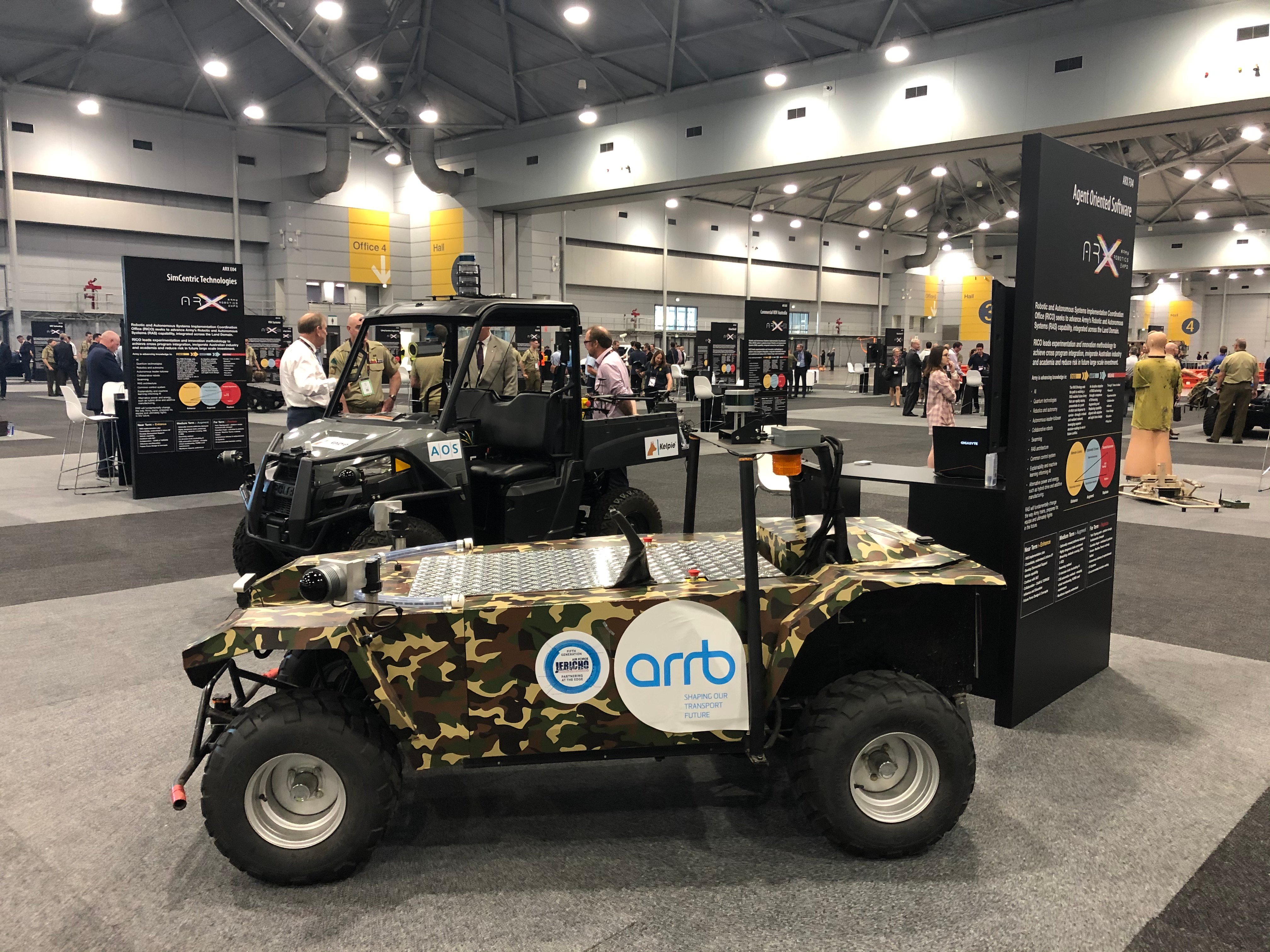 Army seeks to continuously build up their land capability. Land capability doesn't mean operating only on the battlefield, but they need to be able to travel around (on public roads) and get to the battlefield.
It is important to develop safety cases in a friendly environment first. An autonomous vehicle needs to be able to successfully avoid simple obstacles and operate in an environment alongside other road users including pedestrians and cyclists before it can be programmed to avoid the more dangerous obstacles in off road and on road environments that Army would normally operate in.
Dr Charles Karl, Dickson Leow, Michael Caltabiano and Brittany Croft of ARRB, recently attended the Expo where they were able to observe demonstrations of Robotics Autonomous System (RAS) concepts and technologies. ARX 2021 provided an opportunity for Defence personnel to view available technologies and innovations which may be applied to the future operating environments.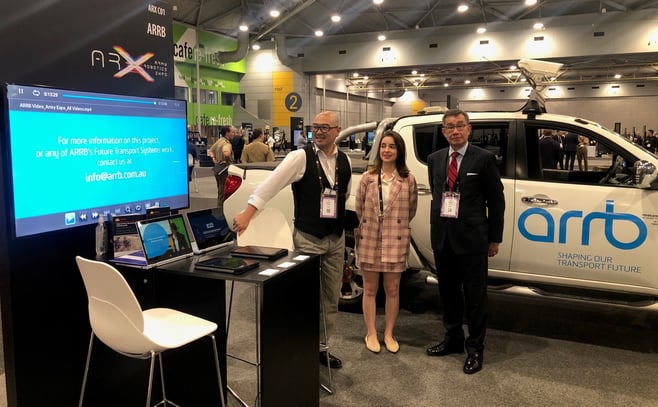 In the video below, you can see an example of leader-follower automation developed by Deakin University. It is intended that the trucks can be leaders or followers and the lead truck will communicate with the follower/s by leaving electronic breadcrumbs. The vehicles can follow one another at separation gaps that can be adjusted.
This is a great feature for when a vehicle enters a dangerous area and also allows the soldier to focus on other tasks.
To learn more about what ARRB is doing in the future mobility space and how we can work with you, click here.