ARRB's Infrastructure Measurement (IM) team takes on projects that cover not just the length and breadth of our wide, brown land, but also significant portions of the New Zealand road network. These projects play a significant role in the management of road assets by Local, State and Federal Government organisations, as well as private enterprises. This work plays a significant role in maintaining the quality of our road assets and above all, keeping us safe.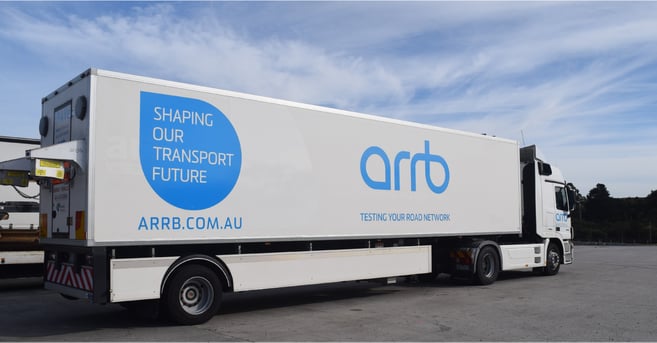 ARRB's IM team is well equipped to deliver projects in all manner of environments. From undertaking construction quality assurance (Ride Quality Testing) for civil construction contractors, to undertaking network condition surveys for Local Government Authorities like our recent work with the City of Swan in suburban Perth. From unsealed network surveys for Queensland's Department of Transport and Main Roads (TMR) or Snowy Monaro Regional Council, to deflection surveys on heavily trafficked logging routes in South-Western Victoria for Ararat and Southern Grampians Shire Councils, ARRB's fleet is at your disposal.

Our four largest projects involve two specific Infrastructure Measurement platforms. Firstly, ARRB's Network Survey Vehicle (NSV), equipped with an with Automatic Crack Detection (ACD) system, whose stand out feature is the ability to automatically locate and assess pavement cracking. The second is the Intelligent Pavement Assessment Vehicle (iPAVe) which combines Traffic Speed Deflectometer (TSD) technology with ARRB's Hawkeye platform. The iPAVe is unique for its ability to collect deflection data as well as all the other pavement condition parameters an ACD equipped NSV does in a single pass, at traffic speed.
How are these technologies being utilised? Here are the four largest projects the Infrastructure Management team are currently delivering:
4.

iPAVe| TMR | QLD
Coming in at number 4 is our annual TMR iPAVe survey. Collecting 13,000km of Queensland's major arterial roads, this round of testing is on track to be finalised in early September.
3. iPAVe& ACD| TfNSW | NSW
ARRB's annual iPAVe survey for Transport for New South Wales (TfNSW) will commence in September, with 17,000 km of survey work on rural and regional roads scheduled for completion in December. This is supplemented by a further 4,600km of Sydney's busy Metro roads currently being surveyed by an ACD equipped NSV.
2. iPAVe| MRWA | WA
Over in the West, our state-wide iPAVe survey for Main Roads Western Australia (MRWA), covering 35,000km of the State Road Network in both directions is scheduled for completion in October 2020.
1. DCPA | ACD | TMR | QLD
ARRB's single largest individual project annually is the Data Collection Performance Agreement (DCPA) for TMR in Queensland.
This project assesses road condition by collecting roughness, rutting, texture, cracking and geometry data, supplementing it with video imagery. The new round of testing has recently started and will survey 7,100km of unsealed and 33,000km of sealed roads across the entire Queensland state network between now and April 2021. This will be the seventh year ARRB has engaged in this testing, beginning in 2014.
Amongst our nationally active fleet, ARRB can count:
2 x

intelligent Pavement Assessment Vehicles (iPAVe)

1 x intelligent Safe Surface Assessment Vehicle (iSSAVe)

3 x ACD equipped NSVs

2

x

multi laser profiler NSVs

1 x Unsealed Road Survey Vehicle (URV)

3 x Ride Quality (roughness) testing vehicles

3 x FWD and 3 x HWD deflection testing units
Each of these vehicles and survey platforms is available to help you make informed and accurate decisions about your road network.
If you'd like more information, you can contact our Road Asset Performance team here.