The Australia & New Zealand Driverless Vehicle Initiative provides a link to the ecosystem of test beds and test tracks around Australia.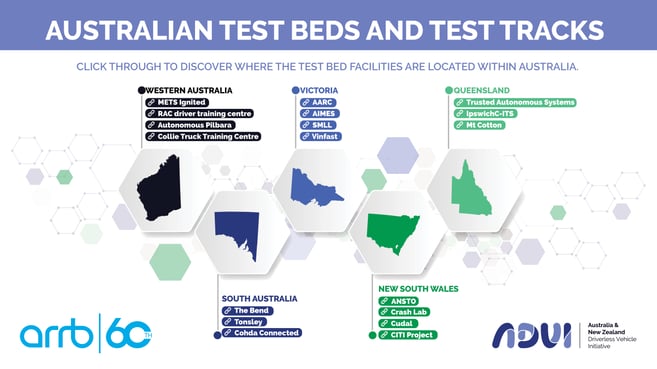 These facilities provide an environment for testing and trials of connected and automated vehicle technology, and certification of driverless vehicles and allied technologies.

For more information, contact our Future Transport Systems team here.
To view the ADVI Connect webinar on this topic, click here.