Digital twin technology allows you to create a virtual representation of an asset and can open up a world of opportunities.
For the road managers who are adopting the technology it is changing the way they see our roads.
The value comes from providing information that can be used to monitor the performance of our roads, schedule repairs, and make improvements based on the latest information.
This game-changing technology is possible thanks to the advancements in mobile devices, connected vehicles and C-ITS solutions all working together to generate a store of big data.
Many of these advancements have been accelerated by developments in navigation apps and advanced driver assist systems which are now the sources for much of our road transport data.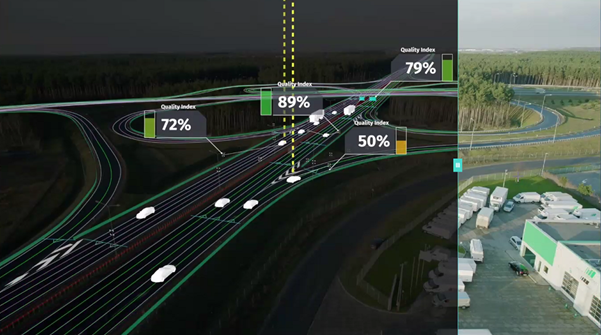 Map providers are in a data race to create the digital twin of the road network which will be used to guide these systems and, in the future, all automated vehicles.
This product is known as the high-definition map or 'HD map' as it requires extremely high precision at centimetre-level.
For road managers, a HD map can be viewed as a manifestation of our road transport data in a virtual form that is aligned with a location and time, which otherwise would have been an immensely complex dataset and very difficult to query.
ARRB's Data Analytics team is working with its partners to source data, in particular HERE Technologies who is building a HD map.
ARRB's Data Intelligence team is then able to build on the HD map to provide information critical to managers the areas of safety, road condition, traffic and freight movements.