The Australian Road Research Board is doing important work evaluating food delivery rider (FDR) visibility.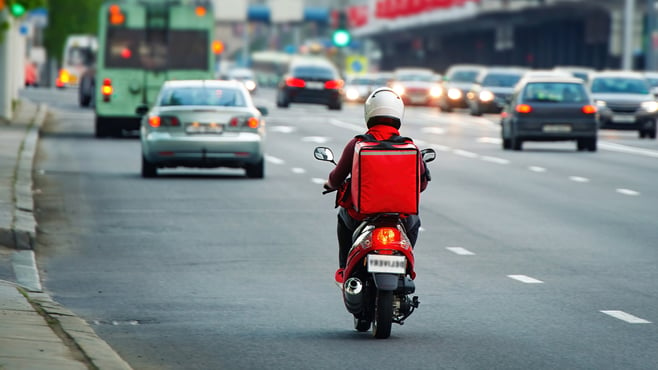 A string of deaths of food delivery riders operating in the so called 'gig economy' in recent months has spurred the discussion surrounding FDR safety.
ARRB is driving development of a best practice framework for rating visibility metrics for the FDR gig economy industry.
We already know that motorcyclists (including scooter riders) and cyclists (including e-cyclists) are at an increased risk of injury in a crash. When we combine this fact with increased exposure metrics, more time on the road and more kilometres travelled, it's a recipe for significantly increased injury risk.
In 2019, motorcyclists were almost 30 times more likely to be fatally injured in crashes compared to vehicle occupants (according to the Bureau of Infrastructure, Transport and Regional Economics).
The food delivery sector is booming. The COVID pandemic has seen a dramatic uptake in the demand for food delivery services in Australia. Food
ordering app Menulog saw a 54 percent increase in Melbourne orders from March to July, 2020.
It's important now, more than ever, to focus on motorcycle conspicuity and safety.
Click here to read the full report.
Watch ARRB's Dickson Leow in the video below.
Interested stakeholders in government, industry and the community wishing to reduce avoidable crashes, contact Tia Gaffney, Principal Professional Leader Transport Safety, at tia.gaffney@arrb.com.au or call 0415 984 519.