ARRB – your National Transport Research Organisation – has played an important role in fixing Queensland's problematic Goodwill Bridge.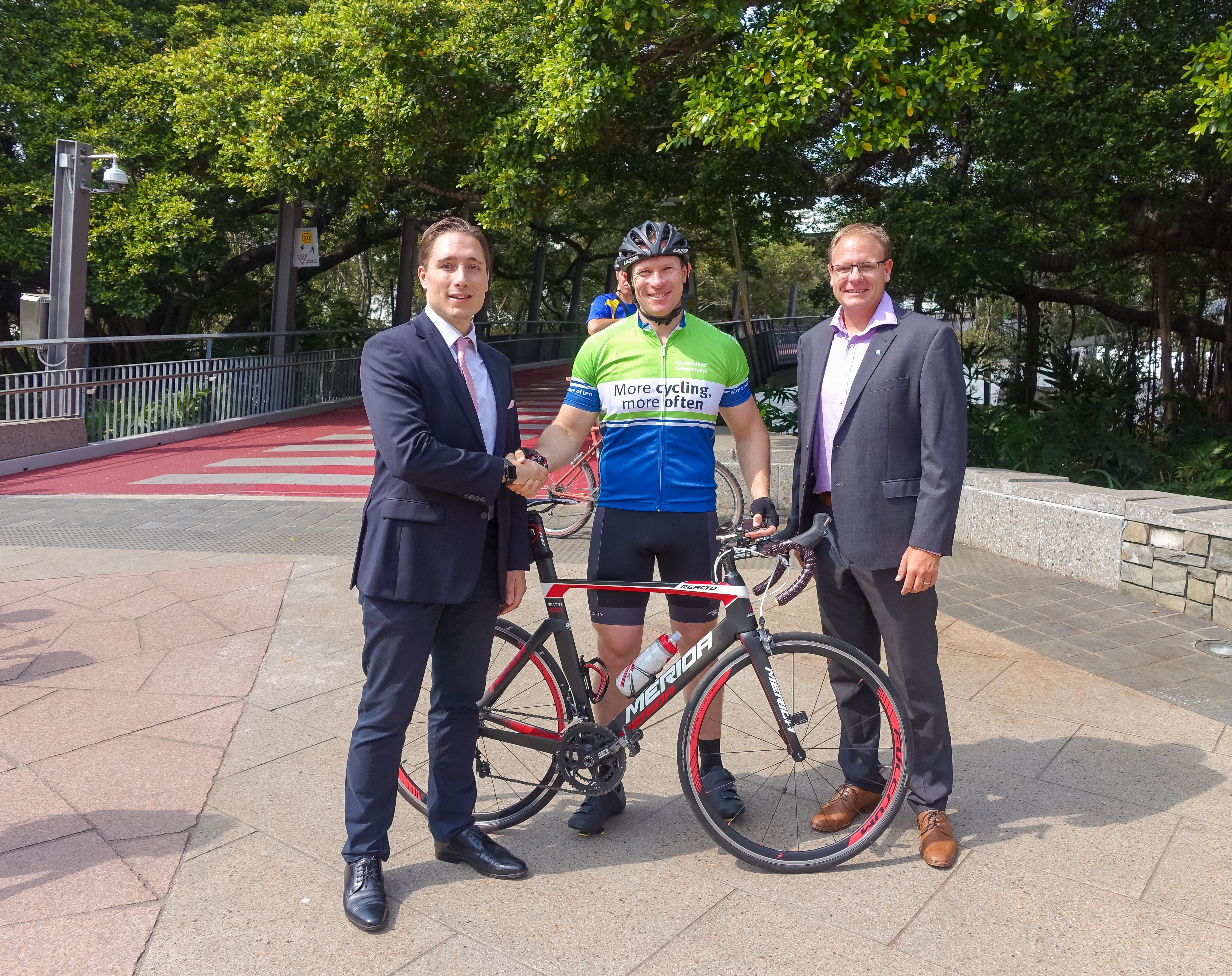 Picture: ARRB's Queensland State Technical Leader Matthew Bereni, State Minister for Public Works Mick de Brenni and ARRB''s Principal Professional Leader Joe Grobler after the Minister tested the new bike surface on the Goodwill Bridge.
ARRB provided expert advice to those charged with improving the cycling path on the Brisbane bridge, following concerns it was too slippery.
This advice resulted in a slip resistant surfacing being installed to help cyclists, who had been previously at risk of falling because of the previous surfaces.
It was the third time in 12 months the bridge had needed resurfacing.
After a test ride, Queensland's Minister for Public Works, Mick de Brenni said of the new work: "I'm pleased to say the new surface is well and truly slip resistant, and safe for cyclists."
ARRB worked alongside Queensland's Department of Housing and Public Works, Transport and Main Roads Queensland, and Bicycle Queensland on the improvements.