'Go left to turn right might sound like a cause of concern for tourists, but it makes absolute sense to Melbourne residents. Like laneways, secret bars, street art, and trams, the hook turn is a traffic icon and a point of local Melbourne pride. People adapt to the anomaly but technology needs to learn the trick. Since vehicle fleets are transforming to higher automation, it is necessary to understand the interaction of automated vehicles with complex traffic elements such as the Melbourne hook turn.
ARRB's iSCAN testbed will enable applied research by the ARRB Mobility Futures team to deploy and understand automated driving in Australia. With the advanced probe vehicle retrofitted with state-of-the-art hardware and integrated software, ARRB is annotating the Melbourne hook turn, as shown in Figure 2.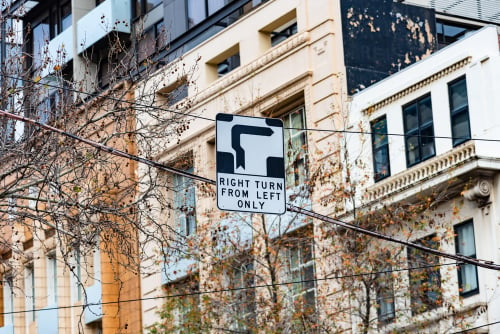 Figure 1: Hook Turn Signage*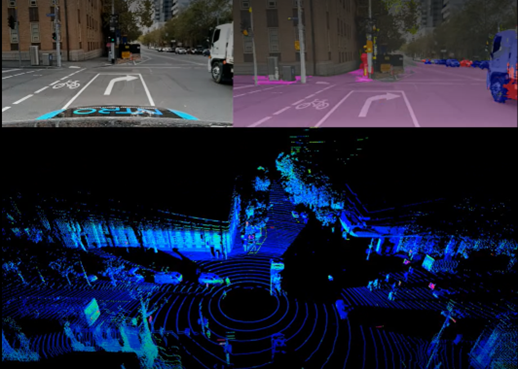 Figure 2: Snapshot of mapping hook turn by iSCAN vehicle
Australian road networks are unique and require a dedicated national data set to meet the challenge of automation. ARRB is establishing the tool kit and capability to deliver this and other vital aspects of the network. Bridge heights, road culverts, verge management, rail crossings, safety are all aspects of the of the network that can be mapped, annotated and digitally overlaid.
A research study from the Public Transport Research Group at Monash University in 2011 found that 38 per cent of drivers will tend to avoid hook turn intersections for safety reasons . If the automated vehicle manufactured overseas wants to navigate safely in a new environment such as Australia, the automated systems need to adapt. Additionally, road agencies and policy makers want to investigate the potential challenge and the added value or consequences of using AV to improve road safety and mobility. ARRB's iSCAN is mapping these Australian-specific elements to facilitate the safe transition to automation.
For more information about the project and capabilities of the team, contact Renata Berglas, Mobility Future Business Leader, ARRB.
*https://www.racv.com.au/royalauto/transport/why-melbourne-has-hook-turns.html