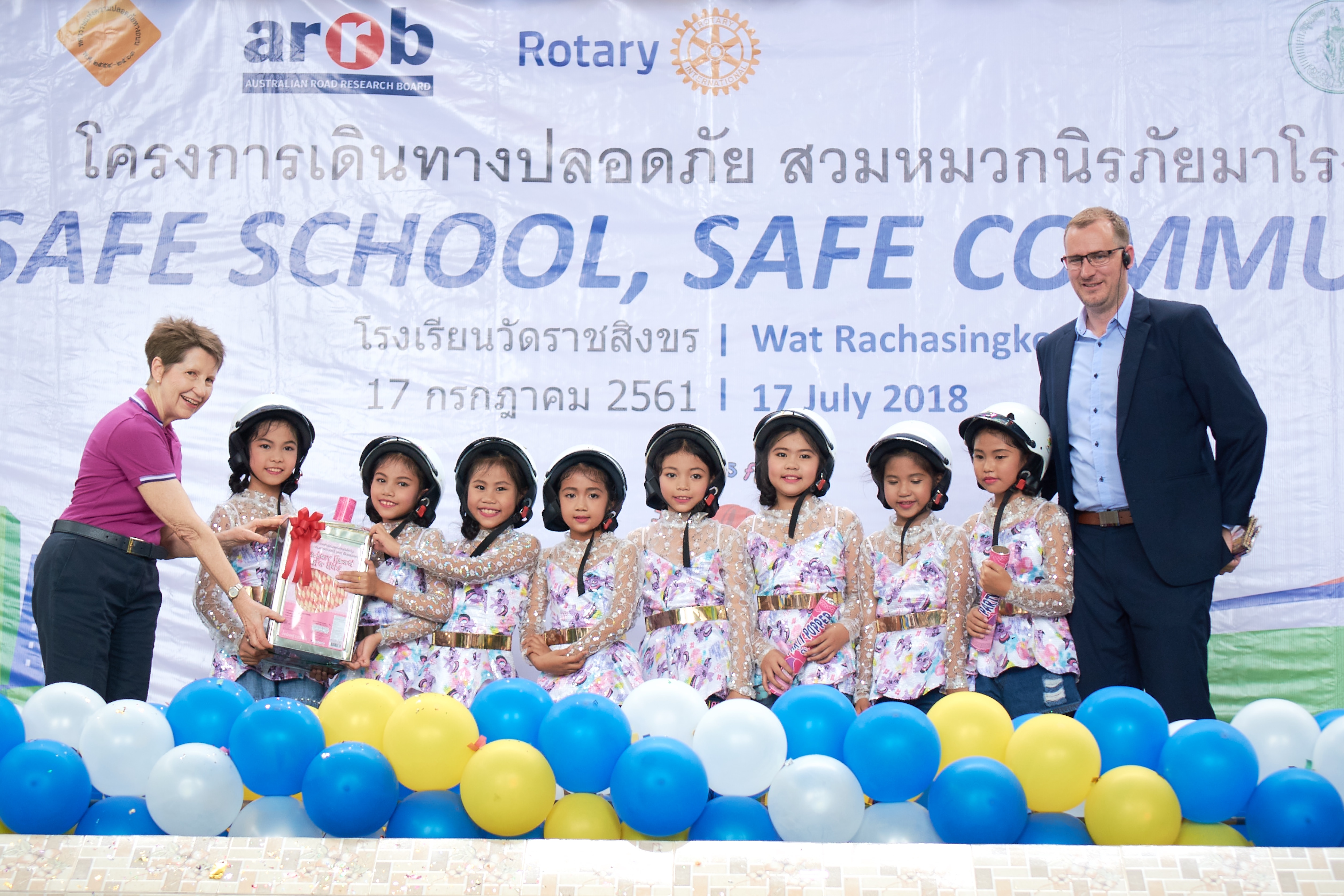 ARRB – the National Transport Research Organisation - is committed to community good, and especially helping boost road safety awareness both locally and internationally.
ARRB is proud to provided ongoing support to the Asia Injury Prevention Foundation (AIP Foundation) led 'Helmets for Kids' Project which is part of their larger 'Safe School, Safe Community' program.
This year ARRB donated $13,000 towards the purchase of 1000 helmets for school children in Bangkok. This donation was supported by a co-donation from Rotary International Clubs of Matilda Bay, Perth, and Srapathum, Thailand. ARRB raises these funds through its extensive knowledge transfer program.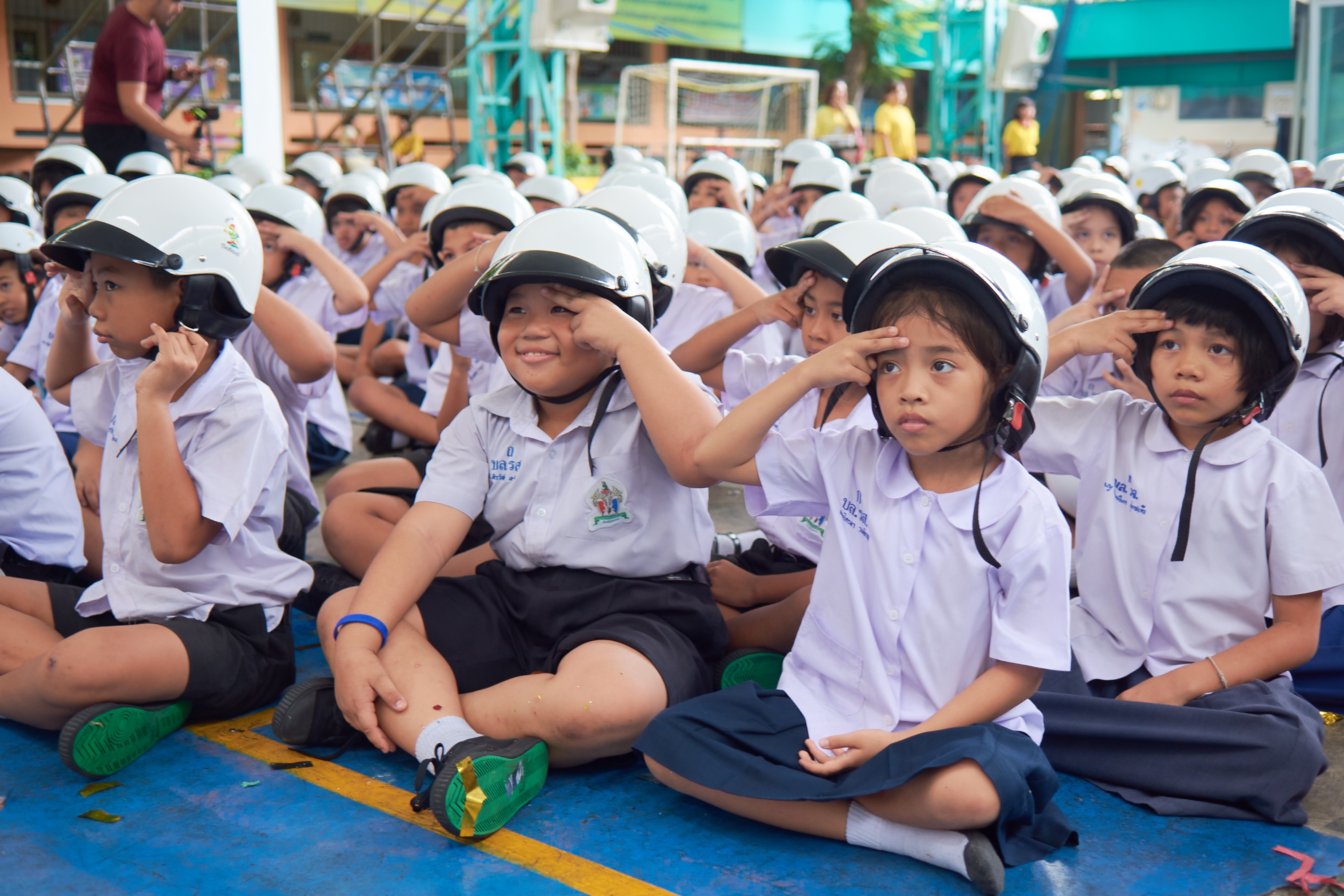 The Helmets for Kids project is a holistic project where teachers, parents and students are guided through an education program which identifies the importance of both adults and children wearing helmets on motorcycles. Upon completion of the program, each student is provided with a free helmet. To the credit of AIP Foundation their holistic approach is inclusive of many stakeholders, inclusive of motoring insurers, highway departments, parent and teacher committees, and local police districts whom are committed to reducing child fatalities resulting from motorcycle accidents and have committed to a step change in enforcing motorcycle usage after the helmets have been provided to school children.
ARRB's Safe Systems Senior Technology Leader David Milling visited Bangkok to take part in an stakeholder meeting and to provide support to the project and technical advice for other safety improvement programs that could be undertaken to reduce pedestrian fatalities in Thailand. David helped officiate the helmet ceremony and present the helmets to the students of Wat Rachsingkorn School.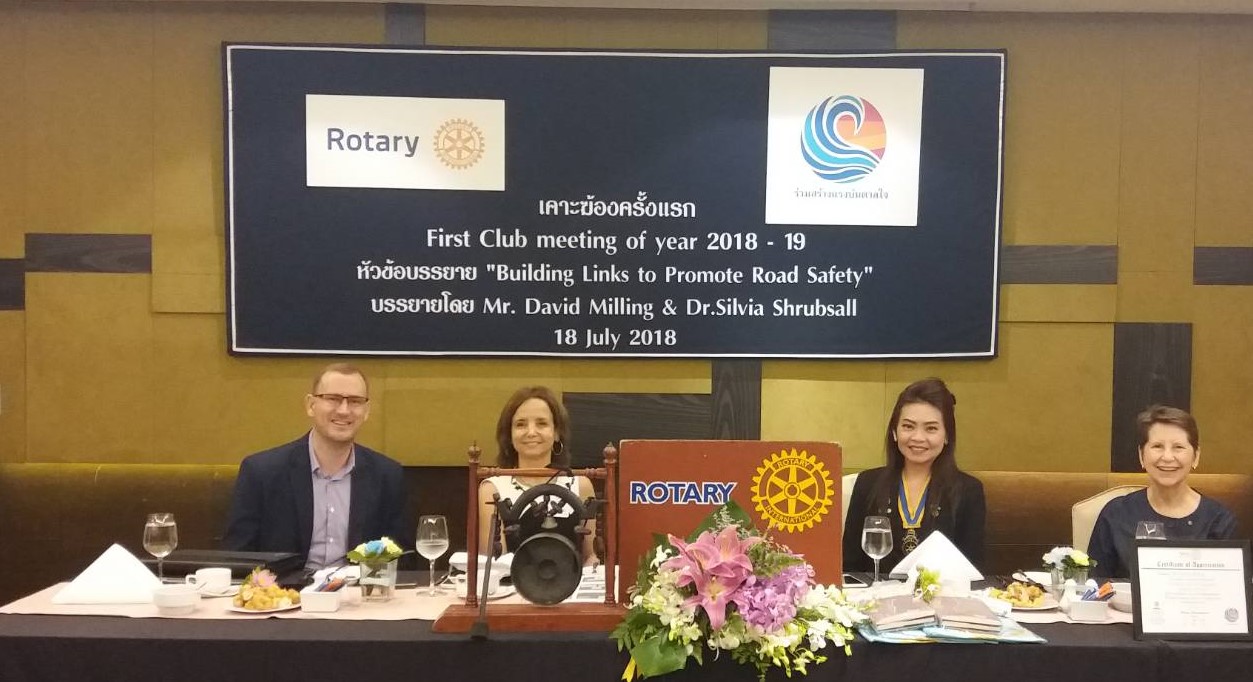 "Road trauma is not only a road engineering problem, it is a global health issue. For any solution to be effective it requires input from many stakeholders, this project is a great example of this," David says.
"ARRB's knowledge and expertise to identify how the many stakeholders can contribute to a safe system was very well received and stimulated some exciting conversations", "We look forward to continuing to work with like-minded organisations and share our knowledge to improve road safety globally."