COVID-19 restrictions continue to have a significant effect on people's travel behaviour. The Australian Road Research Board conducted a COVID-19 Transport Survey In April/May 2020 to gain some insights into the impacts and perceptions of the restrictions.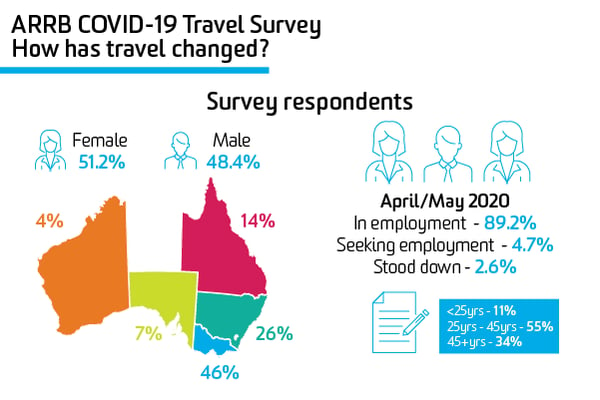 The survey was provided to ARRB staff and they were also invited to circulate the survey to their family, friends, and associates.
The results indicated that 89% of respondents had to change their travel behaviour due to the restrictions. In the infographic below – and in ones to come in the near future – we present some of the facts and stories coming out of the responses.
To learn more about the National Transport Performance Centre, click here: ntpc.arrb.com.au