Intelligent Compaction is a solution to the rapidly growing need in the road construction industry for more efficient, reliable and quicker ways of testing and collecting compaction data during earthworks and pavement construction.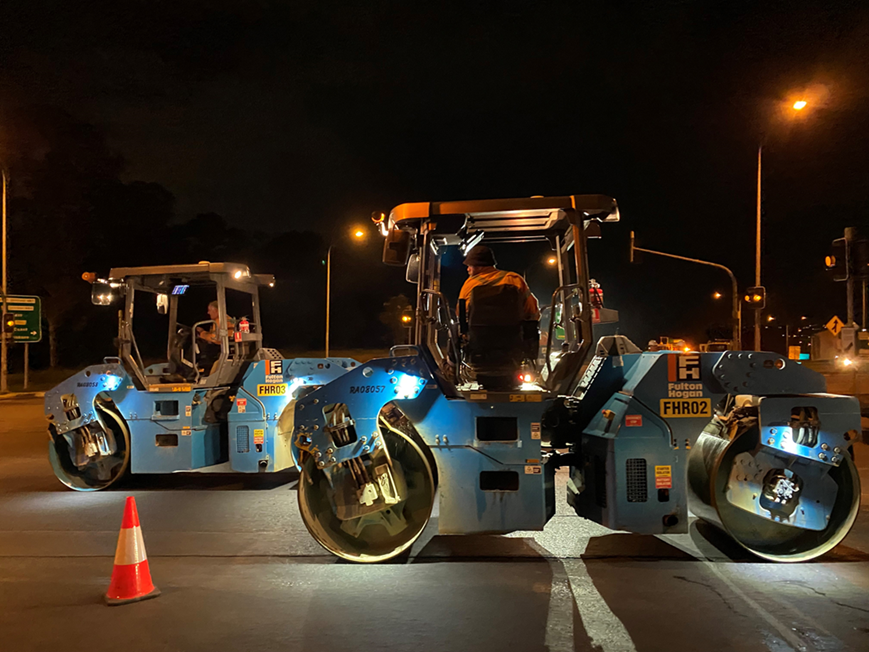 Adequate compaction is critical to ensure the long-term performance of pavement layers and earthworks. Currently, the in-situ density of these layers is primarily assessed using either cores/samples extracted from the compacted layer or a nuclear density gauge. Pavement cores and sand replacement samples used for density testing are intrusive and time-consuming methods that provide limited coverage, whereas nuclear density gauge testing has associated health and safety risks.
Intelligent Compaction (IC) refers to the compaction of road materials, such as soils, aggregates, or asphalt, using modern vibratory rollers equipped with an integrated measurement system, an onboard computer reporting system, Global Positioning System (GPS) based mapping, and optional feedback control (https://www.intelligentconstruction.com). IC rollers facilitate real-time compaction monitoring and timely adjustments to the compaction process by integrating measurement, documentation, and control systems. These rollers also maintain a continuous record of the number of roller passes and material stiffness measurements that are conveniently displayed on colour coded maps of the project site. Over the last decade, this technology has gained popularity around the world and has been shown to improve construction quality and productivity.
NACOE project P105 Implementation of Intelligent Compaction (IC) in Queensland has been investigating the hardware and software requirements to implement IC into Queensland, as well as transferring international knowledge and experience to the local industry. A new pilot specification for the use of IC in road pavement construction was also developed. In addition, the project is also identifying and quantifying the costs and direct and indirect benefits of this innovative technology, as well as developing technical specifications and training materials to facilitate future roll outs.
The NACOE project has also recently trialled the use of IC technology on different pavement layers and materials, including embankment fill, subgrade soils, cement modified granular, unbound granular and asphalt. These trials showed that IC can provide important and immediate roller operating parameters to the operator (in the form of a visual map) to ensure that pavement layers and earthworks are compacted uniformly and in accordance with appropriate standards. The data can also be uploaded and stored online for archiving and remote-monitoring purposes.
It was found that IC technology can readily identify soft areas in a pavement or embankment and can also be used to improve the uniformity of the compacted layers.
The study showed that the Compaction Meter Value (CMV) has varying degrees of correlation against the in-situ stiffness (measured by a light weight deflectometer) and conventional density results (measured by a nuclear density gauge). It was also noted that the CMV is sensitive to in-situ moisture conditions during construction. The team delivered an online webinar to disseminate the results and findings from the demonstration trial. AfPA (AAPA at the time) also delivered a virtual masterclass, providing additional training on the use of the latest IC data management software, Veta (version 6.0 at the time) and the project has funded Veta package to support the latest GDA2020 system which became the main cadastral grid to be used across different jurisdictions in Australia.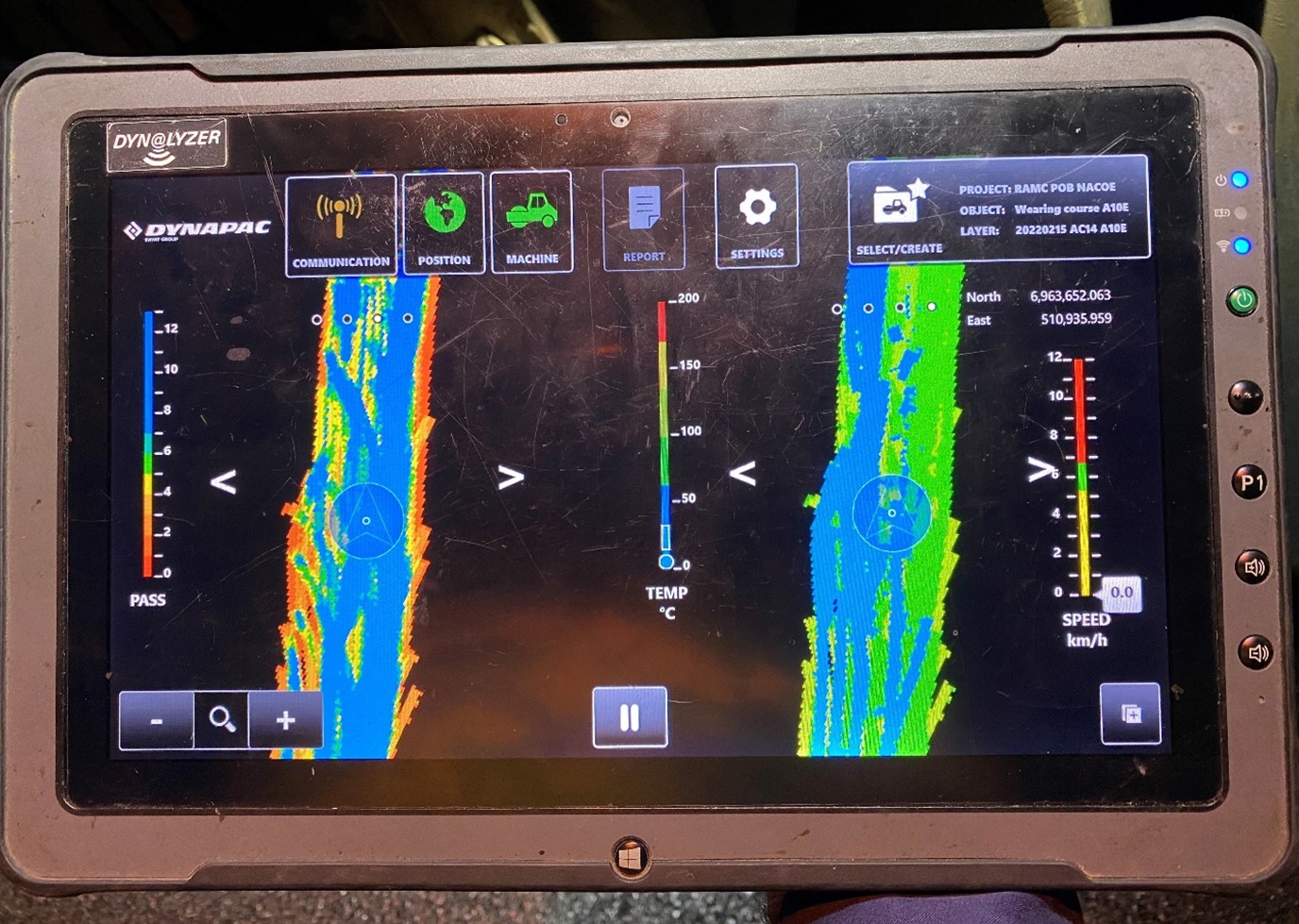 Currently, the focus is to trial the use of IC technology on asphalt layers. After gaining some experience on few small projects, a twelve-shift rehabilitation work as a full-scale project was selected to be treated and delivered as an intelligent construction project for the purpose of having first-hand experience of all the challenges, assessment of the advantages, requirements and costs. Pre-mapping was also identified as one of the major benefits of using IC technology for asphalt projects. The trial gave the opportunity to understand what the requirements are, how the road authorities can monitor, oversee, quality control and accept an asphalt project and what it needs to be in terms of specifications, technical standards and contracts. It was also a great chance to develop a checklist for IC projects.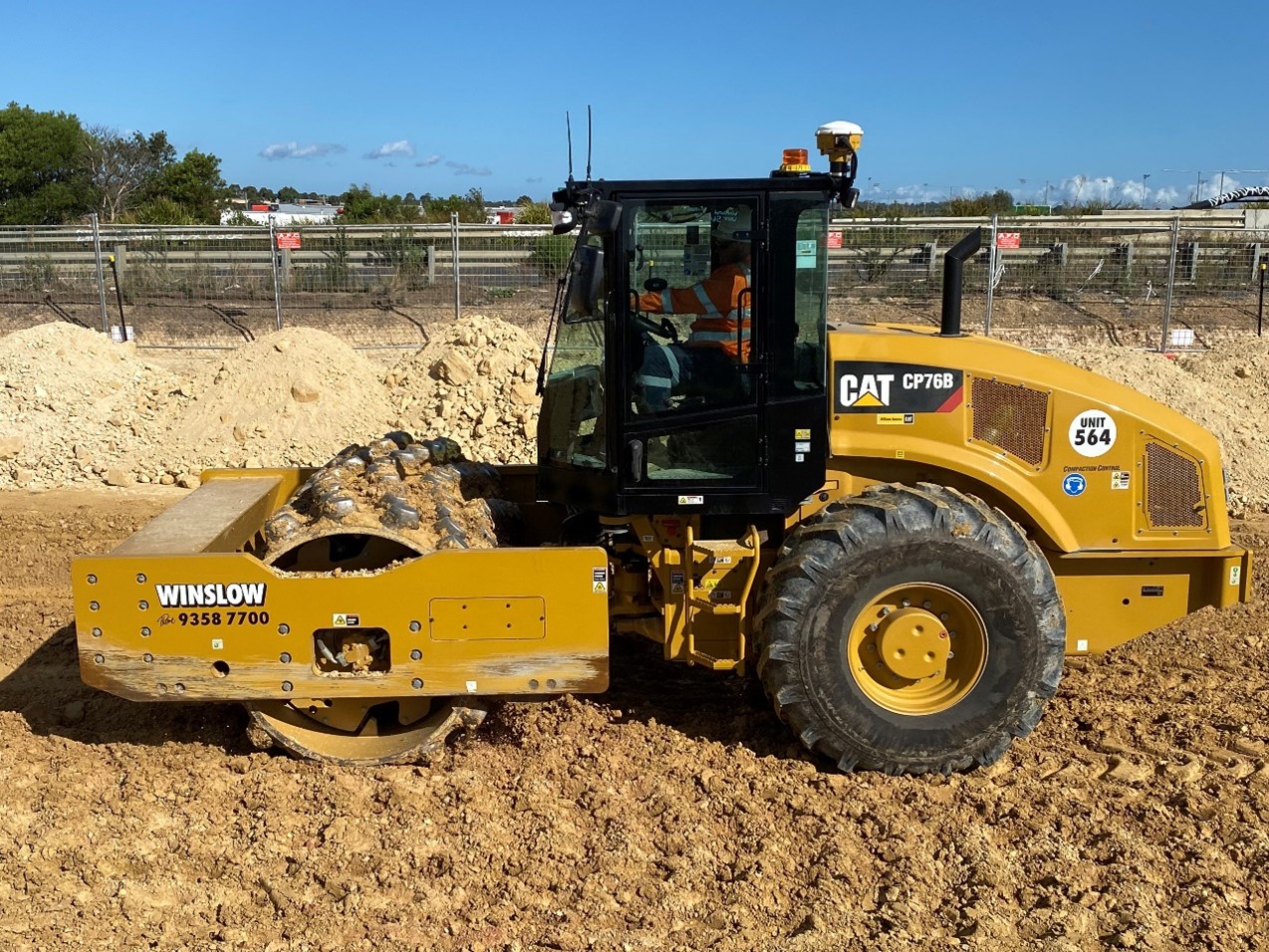 After applying IC on different pavement materials, to help implement the technology and demonstrate the benefits of it, the concept of using IC, results of analysis, details of experience and lesson learned are planned to be shared in future webinars and published reports. Additionally, a training session on more details of IC concept, data analysis and the use of Veta package is organised to be held (in May).
IC technology is a game changer which significantly increases the level of details on the pavement layer while it is compacted. It provides reliable information on compaction and on-the-fly unlimited feedback which helps to:
Have consistency and uniformity

Avoid under-compaction (leading to less respective defects and longer lasting pavement layers)

Avoid over- compaction (for asphalt)

Prevent extra (excessive) work after completion

Make savings on less penalties, and

Overcome the issue with limited number of testing (and increase the reliability of the information).
To find out more about how ARRB can help you using Intelligent Compaction technology, contact us today via sam.afkar@arrb.com.au or 03 9881 1555.