Australian Road Research Board (ARRB) Board Member, Neil Scales OBE, has won the 2021 John Shaw Medal at the 2021 Roads Australia Awards Dinner in Sydney.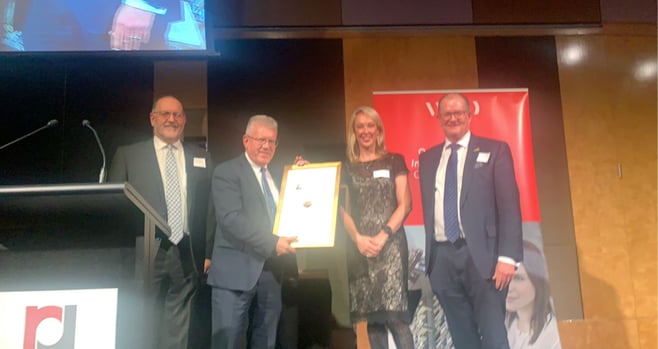 Image: Roads Australia
Neil Scales OBE was one of two winners, the other being Ray Farrelly OAM, Executive Manager: Professional Development at Centre for Pavement Engineering Education.
The John Shaw Medal honours an industry champion who has made a lasting contribution to Australia's roads and is recognised nationally as our industry's most prestigious honour.
Neil currently leads the Queensland Department of Transport and Main Roads and is a member of the ARRB Board. He successfully led the transport task for the 2018 Commonwealth Games and responses to several natural disasters, as well as the COVID-19 pandemic. Neil sits on five national transport boards and is Australia's First Delegate of the World Road Association.

Congratulations to our Board Director, Neil Scales OBE, and thank you to Roads Australia for this prestigious recognition.