On Monday the 23rd of November 2020, Western Australia's roads and transport VIPs gathered to celebrate the grand opening of ARRB's grand new office in Perth.
Of the distinguished guests invited, Acting Director-General of Transport, Department of Transport (WA), and ARRB Chairman, Mr Peter Woronzow, inaugurated the ceremony. As guests enjoyed the evening of celebrations, Ms Natalie Lockwood, State Technical Leader of WA, also made an address.
The new office space has been designed in line with its other offices, enabling the ARRB team to encourage collaboration and innovation.
The ARRB team would be delighted to welcome all new and existing clients to drop in to our new office space for a catch up.
Get in touch
A: Suite 4B, Level 2, 1 Hood Street, Subiaco, WA, 6008
P: +61 8 9227 3000
E: arrb.wa@arrb.com.au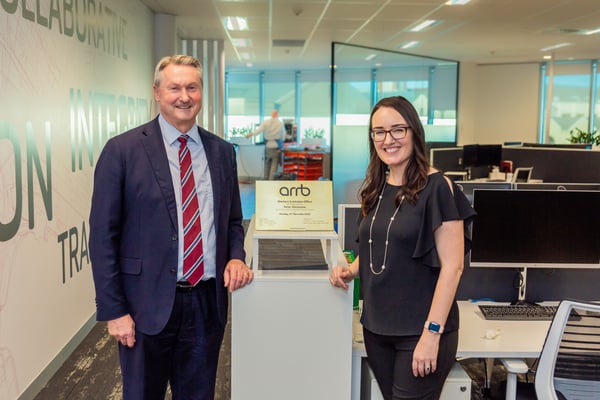 Mr Peter Woronzow and Ms Natalie Lockwood unveiling the plaque at the opening ceremony.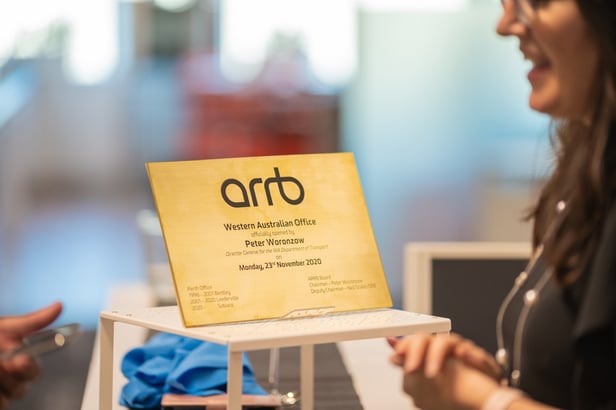 The official office opening plaque.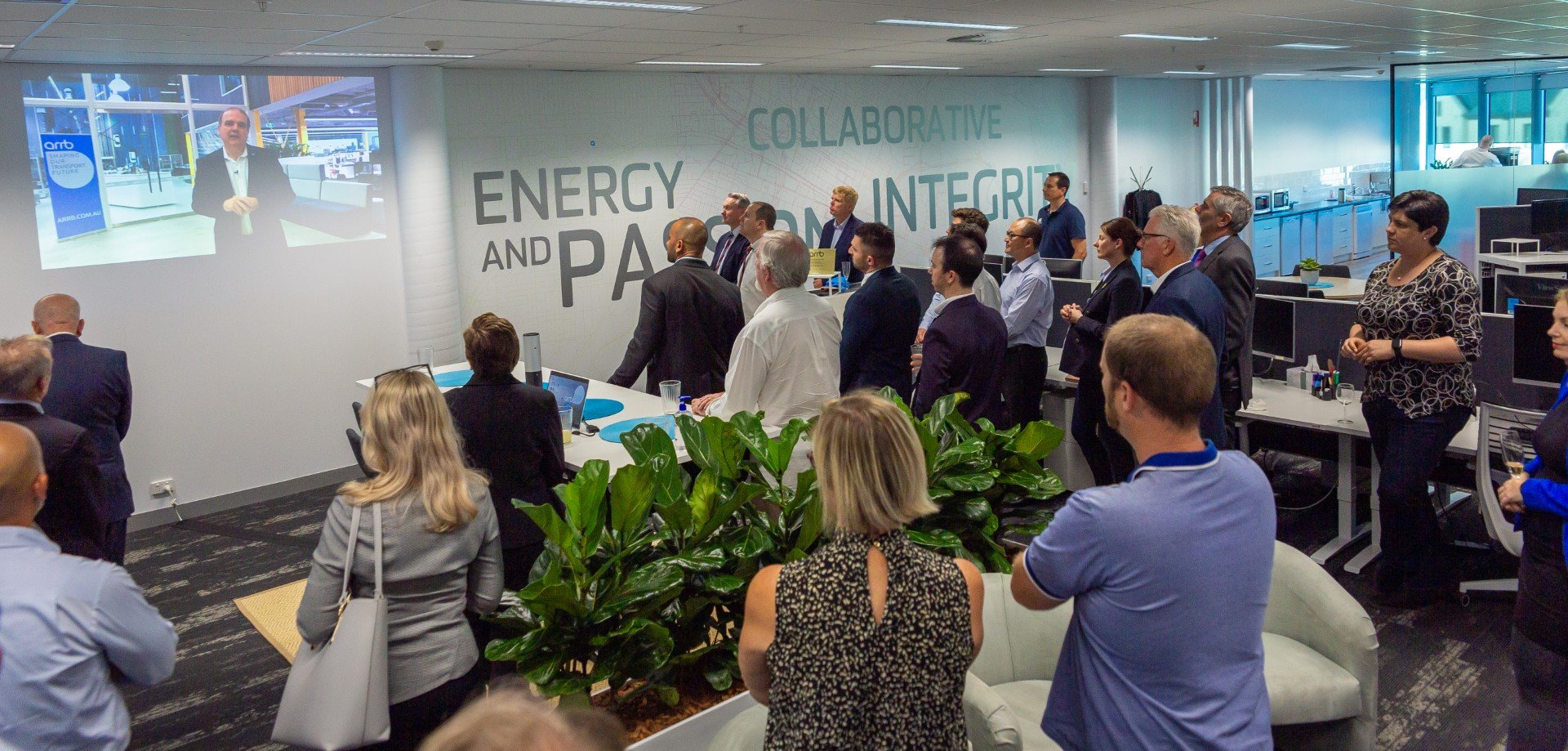 Guests gather to listen to a message from ARRB CEO, Mr Michael Caltabiano.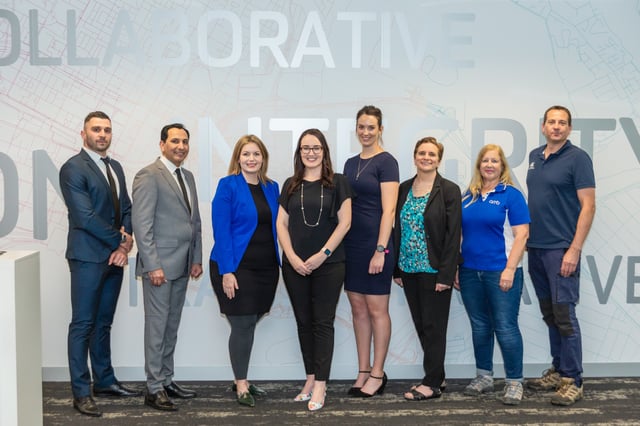 Our dedicated Perth team.