ARRB has visited a primary school in Thailand, successfully raising awareness of the importance of children wearing helmets.
Earlier this year, your National Transport Research Organisation joined forces with the Asia Injury Prevention Foundation (AIP Foundation) Thailand and Rotary International on a project to implement a school-based road safety program, Safe School, Safe Community, at Wat Rachasingkorn School in Bangkok.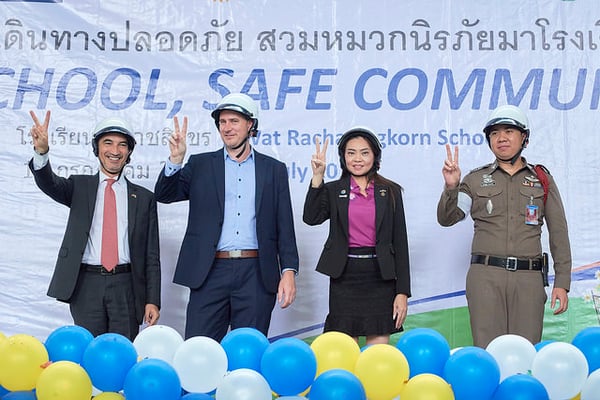 ARRB's Safe Systems Senior Technology Leader David Milling visited Bangkok in July to take part in a stakeholder meeting and to provide support to the project and technical advice for other safety improvement programs that could be undertaken to reduce pedestrian fatalities in Thailand.

Watch the video below where David talks about ARRB's involvement with the program.
"ARRB is committed to providing expert advice to provide safe passage for school children getting to and from school." said David.
The aim of the project was to see an increase of children wearing helmets and raising public awareness of the importance of child quality helmet use. Ultimately they wanted to reduce injuries and fatalities from road crashes.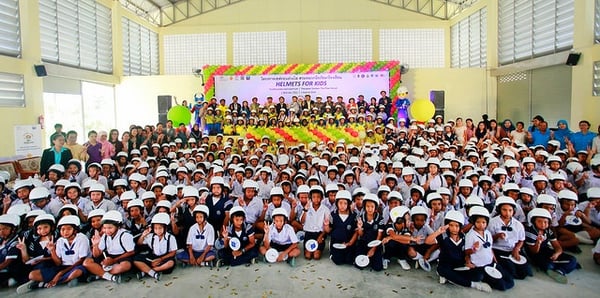 The results of the five-month project have shown the helmet use rate among students at Wat Rachasingkorn School increased from 1% to 33% — 4 times higher than the national average.
You can find out more about the AIP Foundation here.