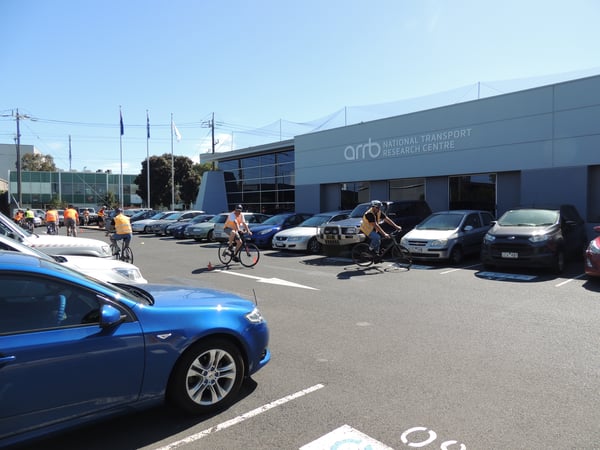 There's no better way to increase awareness of something than to put a person in someone else's shoes.
That's what the Amy Gillett Foundation's Sharing Roads Safely training program aims to do – giving heavy vehicle drivers a first-hand look of what it's like to be a vulnerable road user like a cyclist.
The training program got underway in February 2019 at the National Transport Research Centre in Port Melbourne.
It's been developed by national cycling safety charity, the Amy Gillett Foundation, for Rail Projects Victoria with ARRB - your National Transport Research Organisation - as the delivery partner for the training, together with AustCycle trained coaches. The program has been created in consultation with the heavy vehicle industry, road safety experts and vulnerable road user groups.
ARRB's Jerome Carslake – the manager of the National Road Safety Partnership Program (NRSPP) – and ARRB road safety expert Paul Hillier presented to drivers at the in-class workshop.
Drivers were also given the chance to reverse the roles, and were sent out on bikes to navigate the bike lanes around the Fishermans Bend industrial precinct as part of their training.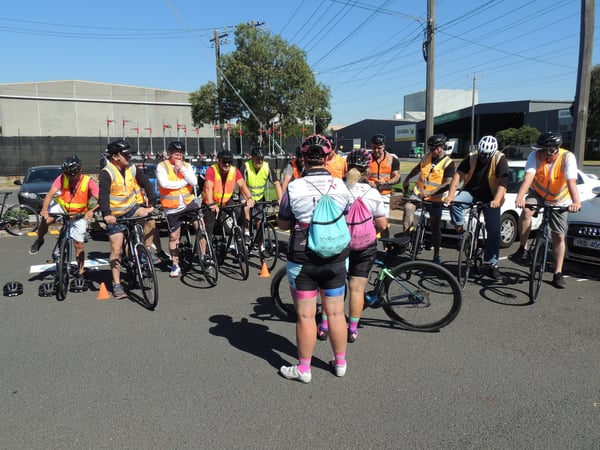 The training program will be delivered to heavy vehicle drivers involved in major rail and road infrastructure projects in Victoria, including the Melbourne Metro Tunnel Project and the Westgate Tunnel Project.
You can find out more about Sharing Roads Safely here
Sharing Roads Safely Amy Gillett video