Research is under way into smartphones to collect pavement roughness data to improve the quality of Australia's road network.
Co-funded by SPARC Hub and ARRB, PhD student Leo Yu at Monash University, along with supervisor Yihai Fang, are undertaking a 3-year research project to address the limitations of existing pavement roughness data collection apps and to find ways to achieve consistent data results across different data contributors.
"This is a very exciting project because it enables us to utilise modern smartphone technology in the field of pavement roughness estimation," Leo said.
Conventional roughness measurement systems, such as inertial laser profilers, provide accurate results but are relatively expensive to purchase and are typically only used to assess the condition of a road network annually or at longer intervals. Smartphones and apps are readily available and although less accurate allow for crowd sourcing of roughness data to provide more regular reporting of the condition of the road network.
This research project is in the midst of evaluating three existing roughness data collection apps using two different mounting configurations on the dashboard and windshield of three different host vehicles. The outputs will also be compared against roughness data collected by one of ARRB's inertial laser profilers.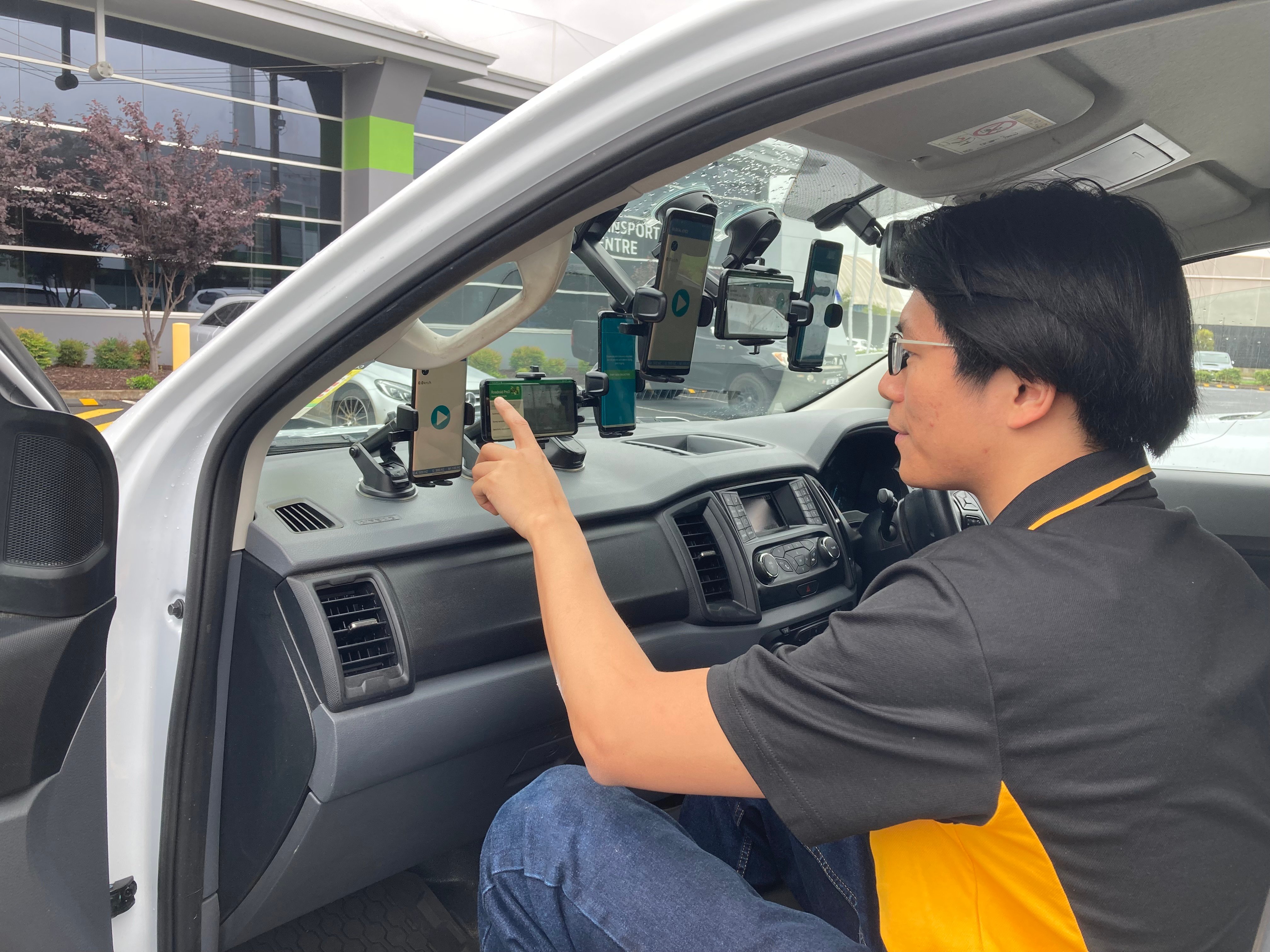 "This is a great project which will allow us to work closely with industry experts and professionals to address real world problems with our ultimate goal being to contribute to a more sustainable, high quality road network in Australia," says Yihai.
Once existing systems have been analysed, the next phase of research will entail looking at new methods of data collection to better inform maintenance decisions, with the ultimate goal of the project to reduce car operating costs and accidents on Australia's roads by improving the quality of the road network.
From ARRB, Richard Wix, National Discipline Leader in Infrastructure Measurement, has been working closely with the research team and is looking forward to the results. "I'm enjoying working alongside SPARC Hub on this project and being able to share my knowledge that I have gained over the years with students like Leo," Richard says.
Click here to find out more about SPARC Hub.
Click here to learn more about ARRB's data collection offering with a fleet of over 10 dedicated survey vehicles.