Golf legend Tiger Woods' road crash may have been deadly if it was in Australia, according to a new report co-authored by the Australian Road Research Board (ARRB).
The report, by ARRB road safety expert Tia Gaffney and renowned safety experts Professor Raphael Grzebieta and Dr George Rechnitzer, says Australia's lack of a rollover roof strength standard for vehicles could have killed the golf champion had his crash occurred in Australia.
Their report pulls no punches in calling for regulatory change.
It says the concerns highlight the need for Australia to standardise rollover roof strength, mandate "black boxes" for road vehicles, and establish a national crash investigation entity for vehicles.
In the US, lobbying forced a change to the regulations in 2012 which potentially saved Woods' life in this instance.
In Australia, there are no rollover roof strength standards for vehicles and some manufacturers de-spec vehicles in this area to save on costs.
"We should be asking whether Tiger would be alive if he had rolled over in Australia – or whether the lack of a rollover roof strength rating would have resulted in a different and more sinister outcome," the report says.
"We should be asking how long it would take our system – in the absence of EDR (event data recorder/black box) regulations - to identify contributing factors like travel speed. We should be asking how we are meant to make decisions which will drive road safety outcomes when our analysis of fatality crashes is lagging by as much as 18 months and injury crashes is lagging by as much as four years.
"We should be asking why we continue to miss fundamental pieces of the puzzle when there is so much to be learnt from systematic crash investigation.
"With 1200 dying and nearly 40,000 seriously injured on Australian roads each year, we need to do better."
You can read the full report here
Media coverage of the ARRB report: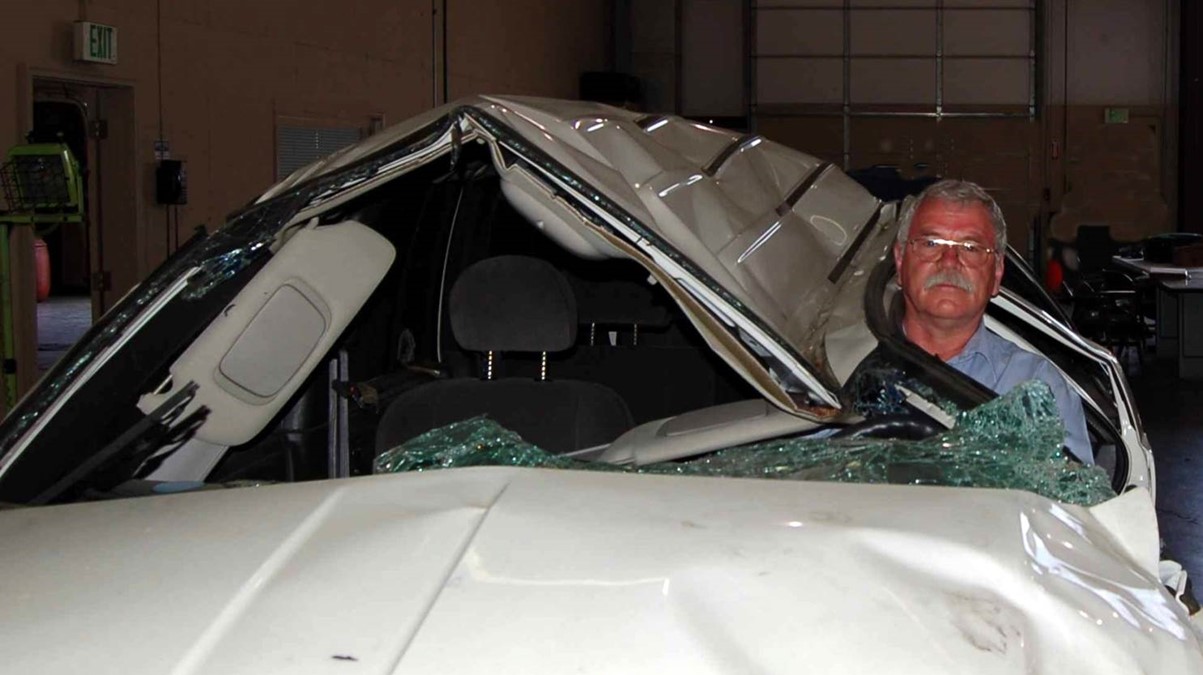 Raphael Grzebieta, PhD, seated in a rolled SUV that met the US roof crush design rule with a narrow margin, demonstrating a typical level of roof crush experienced in a rollover often leading to ejection of seatbelted occupants (vehicles manufactured prior to 2009 after which new regulations were enacted).