While most of Victoria were working from home during the long lockdown of 2020, our dedicated lab staff (while still adhering to goverment social distancing guidelines) were still available to clients and continued to be the independent National Reference Laboratory.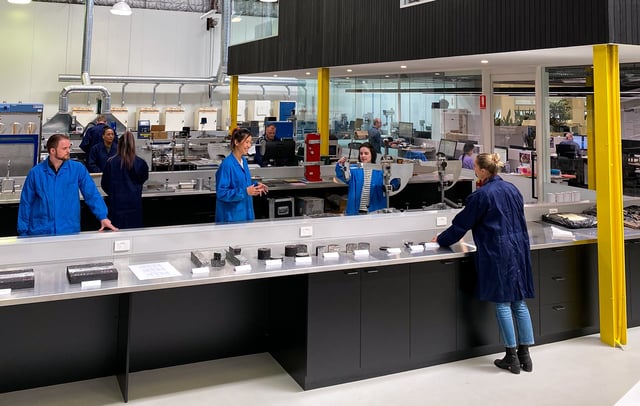 For 60 years ARRB has continued to invest in its laboratories ensuring that we are at the forefront of research, innovation and pioneering experimentation in bituminous binders, asphalt and granular materials.
The multi-million dollar facility in Port Melbourne is one of the world's leading transport research labs. Our state-of-the-art, world class laboratories are equipped with a wide range of equipment capable of providing comprehensive testing services.

Our labs did more than 9,500 tests during 2019 - 20. The total mass of materials tested was 45,163 kg.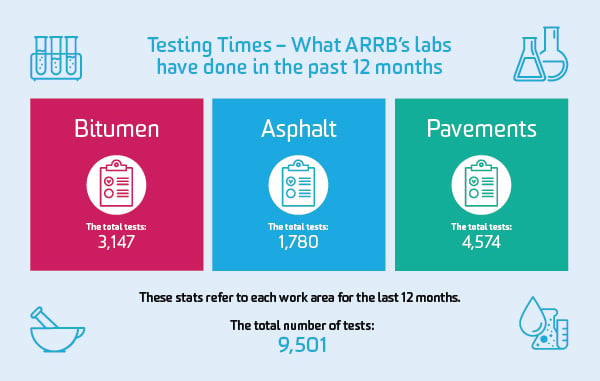 Click here to view the full infographic
Our research team is ready to assist you, click the button below to get in touch with our research labs now!