What happens when heavy vehicle drivers step into the shoes of vulnerable road users?
ARRB has been working together with the Amy Gillett Foundation to develop a training program designed to increase truck driver awareness of vulnerable road users.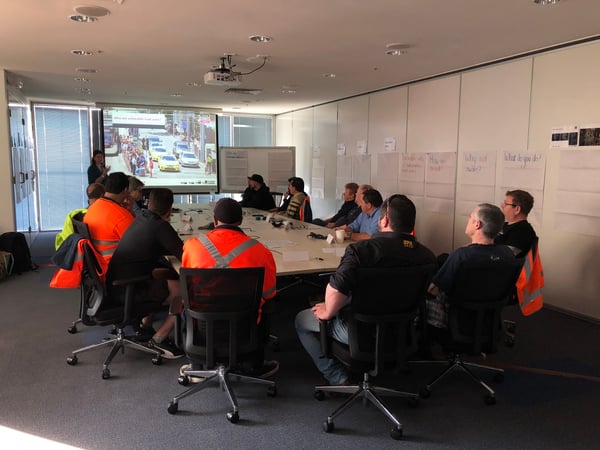 Heavy vehicle drivers are encouraged to discuss their feelings around
vulnerable road users
The training program has been developed by national cycling safety charity, the Amy Gillett Foundation, for Rail Projects Victoria with ARRB - your National Transport Research Organisation - as the delivery partner for the training, together with AustCycle trained coaches. The program has been created in consultation with the heavy vehicle industry, road safety experts and vulnerable road user groups.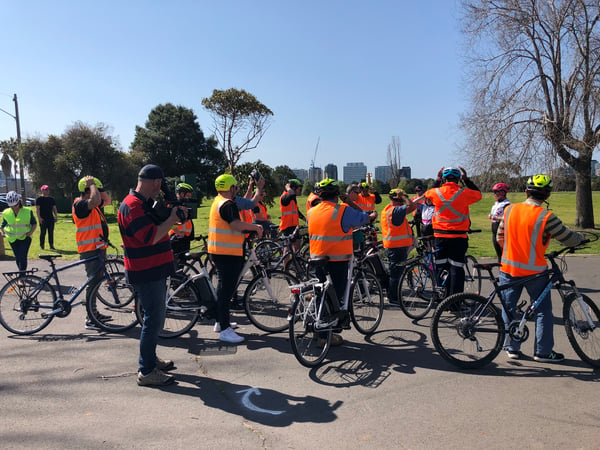 Heavy vehicle drivers learning the correct way to wear a helmet during the
practical portion of the workshop
The workshop pilot took place in September last year at the Melbourne Sports and Aquatic Centre.
Once finalised, the training program will be delivered to heavy vehicle drivers involved in major rail and road infrastructure projects in Victoria, including the Melbourne Metro Tunnel Project and the Westgate Tunnel Project.
The program is comprised of three sessions:
Online module - featuring interactive quizzes on four main topics.
In class - more in depth discussion covering the topics introduced in the online module.
Practical on-bike and on-foot - this immersive and experiential session literally allows heavy vehicle drivers to step into the shoes of a vulnerable road user to help them understand the challenges of sharing the roads with heavy vehicles.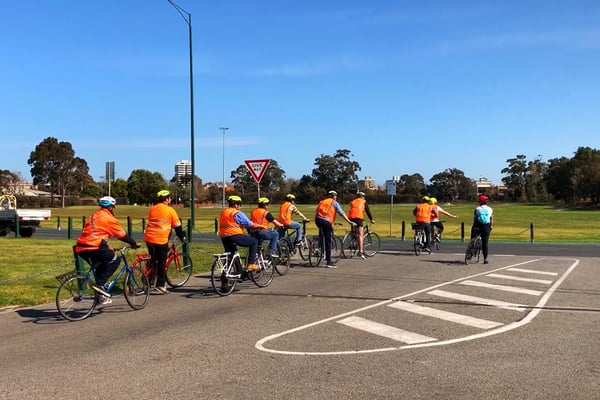 Workshop attendees learning how to indicate
It was interesting to hear where people's opinions differed depending on what level they were in the company.
The first two workshops are scheduled for Monday, February 11 and Monday, February 25.
You can click here for more info about the workshops, the video below will also set the scene for the workshops.