Two overseas experts in the pavements space shared their knowledge with ARRB staff on a recent visit.
Dr Andrew Braham, from the University of Arkansas, and Brazil's Dr Lelio Brito visited the National Transport Research Centre in Melbourne as part of their Australian visit.
There they enlightened ARRB's pavements team and other staff on their work.
Dr Braham spoke on leveraging pavement preservation, while Dr Brito shared information on pavement research advance in southern Brazil and a new Brazilian M-E design method.
Both are long-time associates and former colleagues of ARRB Senior Technology Leader Dr James Grenfell, who organised and facilitated the visit to ARRB.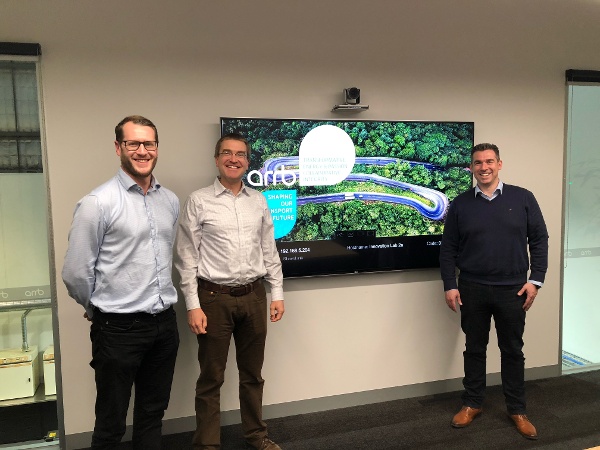 From left: Dr James Grenfell, Dr Andrew Braham and Dr Lelio Brito at ARRB's Port Melbourne headquarters