THURSDAY 30 July
2:00PM TO 2:45PM (AEST)
FREE WEBINAR & Q&A
A driverless future - what does it mean for
regional and rural Australia with
Michael McCormack MP and Rita Excell
Join us for a conversation with the Deputy Prime Minister and Federal Minister for Infrastructure, Transport and Regional Development, the Hon Michael McCormack MP. Hear an update on work within the Office of Future Transport Technology, and have an opportunity for discussion between government and industry on the next decade in future transport and mobility.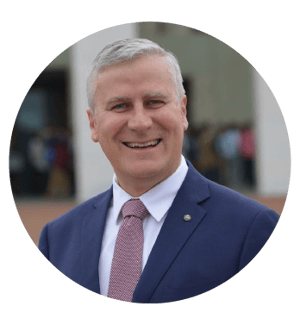 The Hon, Michael McCormack MP
The Honourable Michael McCormack has been the Member for Riverina in Federal Parliament since 2010.

After a career in journalism, in which he became Australia's youngest daily newspaper editor while running the Wagga Daily Advertiser, Mr McCormack moved into politics. He has been Deputy Prime Minister since early 2018, and the Federal Leader of the National Party. He has also been Federal Minister for Infrastructure, Transport and Regional Development for the past two years.

Mr McCormack is a sports fanatic, with horse racing, rugby league, Australian rules football and cricket among his passions.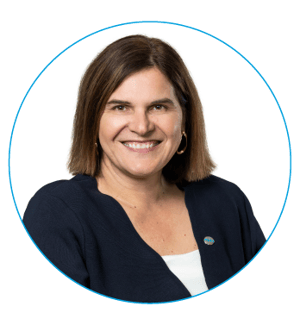 Rita Excell
Executive Director ADVI
Rita is the Executive Director of the Australia and New Zealand Driverless Vehicle Initiative (ADVI) Centre of Excellence and is responsible for delivering ADVI's contribution to the safe and successful introduction of driverless vehicle technologies into Australia.

Her prior roles include Regional Manager of Australian Road Research Board's South Australian office. Rita managed key strategic policy projects for State Road Authorities and organisations that manage public and private road infrastructure.

Rita is a qualified Civil Engineer with over 20 years'
experience, which has included roles in Local Government which included being the Transport Expert on Planning Assessment Panels. She also has 13 years with the Royal Automobile Association of South Australia where she worked on strategic transport planning, road safety and advocacy.

She is also currently the President of IPWEA Australasia, the peak association for the professionals who deliver public works and engineering services to communities in Australia and New Zealand.

Rita is nationally and internationally recognised for her expertise in the automated vehicle sector having served as a member of Connected and Automated Vehicle Industry Reference Groups in New Zealand, Australia, Canada, Singapore and the US.