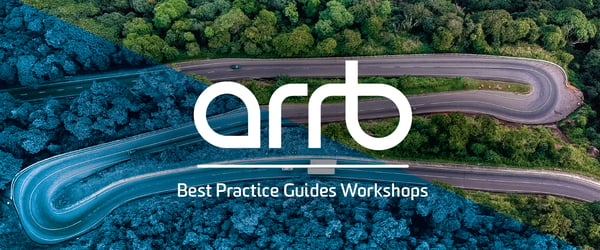 Tuesday 10 September at 2PM AEST.
Join us for this FREE webinar.
As part of the 2019-2020 Federal Budget, ARRB - your National Transport Research Organisation - is undertaking the development of a series of guides to assist local governments in enhancing their capabilities in road asset management and maintenance, with a focus on regional areas.
As part of this, we are formulating a suite of guides that will support national and international best practice in the procurement, design and management of materials for road construction, sealed & unsealed roads and bridge structures.
This webinar will summarise the findings from the workshops as well as provide those that could not attend in person a chance to have their say.
PRESENTERS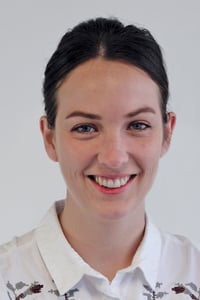 ZIA RICE
SENIOR PROFESSIONAL LEADER - FUTURE TRANSPORT INFRASTRUCTURE
AUSTRALIAN ROAD RESEARCH BOARD
Zia Rice joined ARRB in 2016 after 5 years of consulting as a Geotechnical Engineer. She completed her bachelor's degree in Civil Engineering at the University of Western Australia in 2012 and has recently completed her Masters of Pavement Technology from the Centre for Pavement Engineering Education. She has led a number of WARRIP and NACoE projects with a focus on granular pavement material topics and is currently undertaking an Austroads project investigating fit-for-purpose use of available materials.
JOE GROBLER
PRINCIPAL PROFESSIONAL LEADER, FUTURE TRANSPORT INFRASTRUCTURE
AUSTRALIAN ROAD RESEARCH BOARD

Joe Grobler is a specialist pavement engineer and Principal Professional Leader at the Australian Road Research Board (ARRB). His experience includes initial and detailed pavement assessments, material investigations, mechanistic modelling, detailed design, material specifications, and construction phase services. As ARRB's Agreement Manager for the National Asset Centre of Excellence in Queensland, he is also responsible for the delivery of a large multi-disciplined annual research program in collaboration with the Queensland Department of Transport in Main Roads.
WHO WILL BENEFIT FROM THIS WEBINAR?
This webinar is ideal for all those who would regularly utilise, reference, or benefit from best practice guides in the following areas;
Sealed Roads
Unsealed Roads
Bridge Management
Materials for Road Construction
This is including but not limited to works supervisors, engineers and field staff.



Registration for this FREE webinar is essential. Click below to register.
Join us for this
FREE
webinar on September 10, 2019 at 2:00 PM AEST.
Participants please note - this session will commence at 2:00 PM AEST (Australian Eastern Standard Time). There may be time zone differences that apply. It is recommended that you connect to the webinar 15 minutes prior to allow sufficient time for potential connection delays.
After registering, you will receive a confirmation email containing information about joining the webinar.