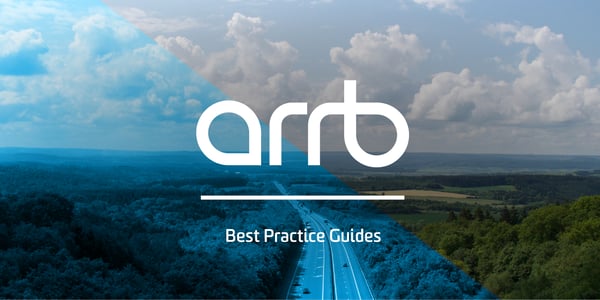 Starts Monday 6 April 2020 at 2PM AEST.
Join us for this FREE webinar series.
Last year ARRB received Commonwealth funding to deliver four Best Practice guides particularly focussed on Local Government Road Asset Management. These guides will deliver a harmonised approach to the standards and practices employed by Local Government across Australia.
The four guides have now been developed and will support national and international best practice in the procurement, design and management of materials for road construction, sealed & unsealed roads and structures.
In March and April 2020 we will running free webinars on the guides, which will discuss what has been developed, and showcase how to use the interactive guide PDFs.
The webinars are ideal for all those who would regularly use, reference, or benefit from the best practice guides, this is including but not limited to works supervisors, engineers and field staff.
The series includes the following four webinars:
Session 1 - Monday 6 April 2020 | 2PM (AEST)
Bridge Management
Session 2 - Thursday 9 April 2020 | 2PM (AEST)
Unsealed Roads
Session 3 - Monday 20 April 2020 | 2PM (AEST)
Sealed Roads
Session 4 - Thursday 23 April 2020 | 2PM (AEST)
Materials for Road Construction
Registration for these FREE webinars is essential. Click below to register.
You can attend one or all four.
Join us for this
FREE
webinar series starting on April 6, 2020 at 2:00 PM AEST.
Participants please note - this session will commence at 2:00 PM AEST (Australian Eastern Standard Time). There may be time zone differences that apply. It is recommended that you connect to the webinar 15 minutes prior to allow sufficient time for potential connection delays.
After registering, you will receive a confirmation email containing information about joining the webinar.