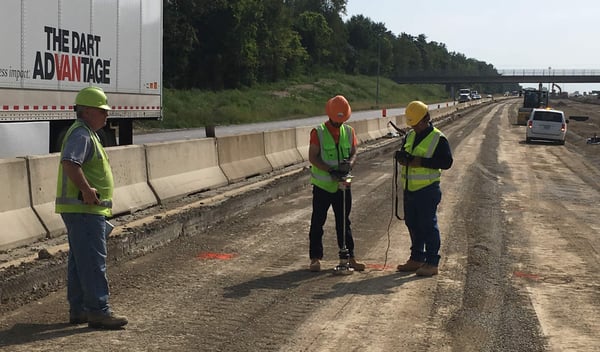 Thursday May 14, 2020 @ 11am
Join us for this FREE NACOE Webinar.
In-situ non-destructive testing (NDT) devices that estimate the stiffness parameters of a constructed pavement structure are emerging. Such stiffness parameters are more representative of the performance predicted by the mechanistic design process for both road and rail applications. A transformation from density-based to modulus-based quality assurance (QA) approach involves technical and organizational challenges that must be recognized and addressed in order to develop an efficient and practical specification.
Professor Nazarian will cover the construction quality management concepts in this webinar, both in terms of construction benefits and improved performance of the earthworks / pavement. This webinar also includes a brief presentation of recent ARTC Inland Rail project with trialling the LWD Equipment.
Our presenters are:
Prof. Soheil Nazarian - Professor of Civil Engineering, The University of Texas at El Paso
Andy Doe - Geotechnical Project Manager, Inland Rail at ARTC
Join us for this
NACOE webinar on May 14 at 11:00 AM AEST.
Participants please note – this session will commence at 11 am Australian Eastern Standard Time (AEST). There may be time zone differences that apply. It is recommended that you connect to the webinar 15 minutes prior to allow sufficient time for potential connection delays. It is also important that you check the system requirements for the webinar in advance of the session.
After registering, you will receive a confirmation email containing information about joining the webinar.