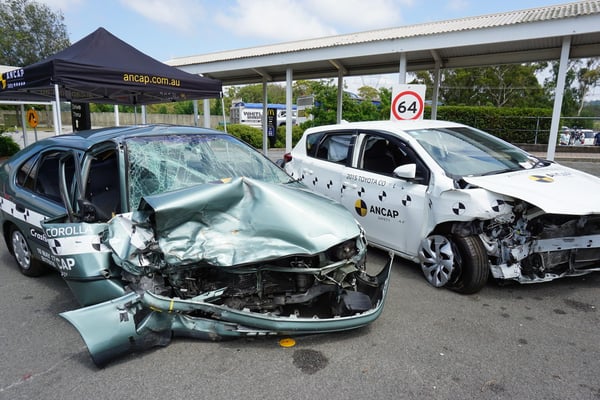 Thursday 27 June at 11AM AEST.
Join us for this FREE National Road Safety Partnership Program (NRSPP) webinar.
If anyone knows about the importance of safer vehicles in reducing road injuries and fatalities, it would be emergency first responders who deal with road trauma on a daily basis. New research on the personal attitudes of police officers towards vehicle safety put that to the test, with some surprising results.
Join our free webinar which will take you through the surprising research findings. Senior Sergeant Mick Timms is a member of the NSW Police Force since 1987, is Work Health Safety-Due Diligence Officer for Traffic and Highway Patrol Command. Specialising in Highway Patrol and road policing for 30 years, he has held a range of operational and management positions.
"The simple message is driving the safest possible vehicle is an effective way to reduce road deaths and serious injuries."
Registration for this FREE webinar is essential. Click below to register.
Join us for this
FREE
NRSPP webinar on June 27, 2019 at 11:00 AM AEST.
Participants please note - this session will commence at 11:00 AM AEST (Australian Eastern Standard Time). There may be time zone differences that apply. It is recommended that you connect to the webinar 15 minutes prior to allow sufficient time for potential connection delays.
After registering, you will receive a confirmation email containing information about joining the webinar.