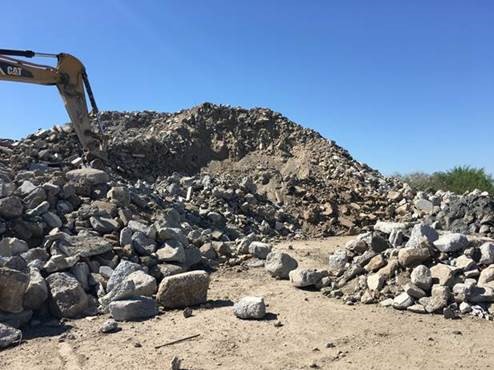 Wednesday May 20, 2020 @ 11am
Join us for this FREE NACOE Webinar.
During 2018/19, the Department of Transport and Main Roads (TMR) and the Australian Road Research Board (ARRB) began conducting research aimed at facilitating the increased use of recycled materials in unbound and stabilised pavement materials, as part of the National Asset Centre of Excellence (NACOE) research program.

TMR has permitted the use of recycled materials in unbound pavements since 2010 through the MRTS35 Recycled Materials in Pavements specification. This project has looked at modernising the specification requirements and structure by reviewing current national practices, undertaking laboratory testing to understand the characteristics and performance of recycled materials, and engaging with industry.

The outcome of this research is a proposed update to MRTS05 Unbound Pavements to incorporate recycled materials as well as natural and quarried materials - to create a single specification regardless of source.

This webinar will describe the research undertaken to date and provide an overview of the proposed specification changes.
Our presenters are:
Stephen Hulme - Principal Engineer (Pavements and Materials Development), TMR
Lincoln Latter - Senior Professional, Future Transport Infrastructure, ARRB

Following this webinar, stakeholders will be provided with the opportunity to provide feedback on the proposed changes.
Join us for this
NACOE webinar on May 20 at 11:00 AM AEST.
Participants please note – this session will commence at 11 am Australian Eastern Standard Time (AEST). There may be time zone differences that apply. It is recommended that you connect to the webinar 15 minutes prior to allow sufficient time for potential connection delays. It is also important that you check the system requirements for the webinar in advance of the session.
After registering, you will receive a confirmation email containing information about joining the webinar.