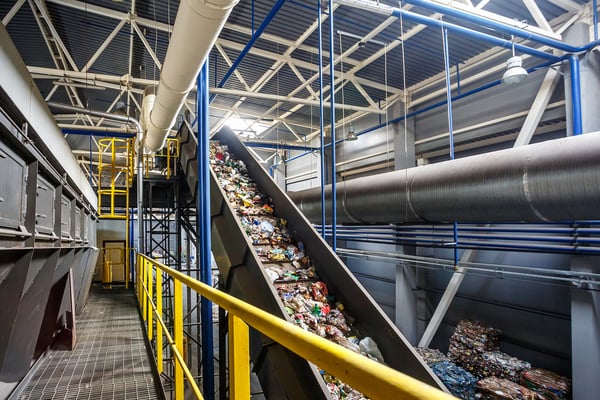 21 July 2022, 1:00PM AEST
Waste materials such as plastic, glass, organic food waste and tyre rubber can now be used with more confidence in building Australia's roads and railways.
This webinar talks about a new report by the Australian Road Research Board (ARRB), which provides an independent, expert review on how to safely and successfully increase the use of recycled materials in road and rail infrastructure.
The report finds many recycled materials are shown to actually improve the performance of roads. It also recommends plastic and organic food waste – two of Australia's problem waste areas - can be more widely used for building road and rail infrastructure.
For example, recycled plastic can be used for applications such as building noise walls, while organic food waste is earmarked for more widespread use in landscaping and erosion control.
The report examined 10 recycled materials for their potential use within road and rail infrastructure. They were crushed concrete and brick, crushed glass, reclaimed asphalt pavement or RAP, crumb rubber, ground granulated blast furnace slag, fly ash, bottom ash, recycled organics, recycled ballast and recycled plastics.
Join this FREE webinar to find out more.
Presenters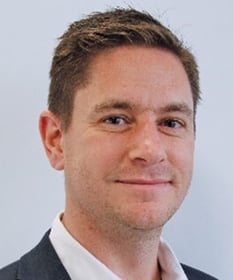 Brook Hall - Principal Transport Economist, Sustainability & Materials Performance
Brook is a Principal Transport Economist leading the Life Cycle and Economic Assessment Portfolio within the Sustainability and Materials Performance group at ARRB. He leads a team of economists, engineers and sustainability experts to deliver applied research, develop bespoke life cycle assessment tools and economic models and provide expert technical advice for governments and industry that drives sustainable transport infrastructure and long-term environmental, social and economic outcomes.
Brook is accredited as an Infrastructure Sustainability Professional with the Infrastructure Sustainability Council (ISC), advisor on the Environmental Sustainability Leading Practice in Transport Infrastructure initiative of Roads Australia, the Australasian Railway Association and ISC, and is Australia's representative member of the World Road Congress' (PIARC) Sustainability Technical Committee.
Brook has led the development of life cycle assessment tools and research outcomes for Australian governments and is passionate about environmental sustainability and delivering sustainability and economic outcomes.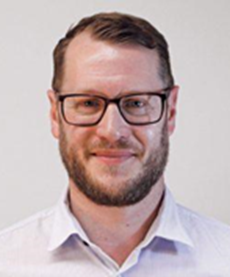 Dr James Grenfell - Principal Professional, Portfolio Leader Safe Sustainable Development, Sustainability & Materials Performance
Dr Grenfell is a Principal Professional at ARRB (Australian Road Research Board). He has been working within the Sustainability team since the beginning of 2020. This has allowed him to bring his pavement engineering expertise to Sustainability and Resilience, whilst also increasing the research carried out in the recycled materials space. He has led Austroads APT6311 Use of Crushed Glass in Road Infrastructure and is undertaking joint NACoE/WARRIP work to investigate the use of recycled and reclaimed plastic in safe, sustainable future road infrastructure. Previously, he was working within pavement structures as part of Future Transport Infrastructure, having joined ARRB in February 2017. His work focused on Austroads projects looking at the improving knowledge of foamed bitumen stabilised pavements and the use of lightly cemented materials in pavement construction. He has also looked at the addition of nanosilica to asphalt to improve properties and the addition of recycled crushed glass to asphalt to help reduce waste stockpiles.
Dr Grenfell has published more than 100 journal papers and peer reviewed conference papers. He is a Director-at-large of the International Society of Asphalt Pavements, on the Editorial board for the Proceedings of the Association of Asphalt Paving Technologists and a member of the TRB Asphalt Pavement Design and Rehabilitation (AKP30) committee. He is involved in several RILEM Technical Committees looking at bituminous and asphaltic materials. He is member of the Standards Australia Committee CE-012 Aggregates and Rock for Engineering Purposes.

Participants please note – this session will commence during Australian Eastern Standard Time (AEST). There may be time zone differences that apply. It is recommended that you connect to the webinar 15 minutes prior to allow sufficient time for potential connection delays. It is also important that you check the system requirements for the webinar in advance of the session. After registering, you will receive a confirmation email containing information about joining the webinar.