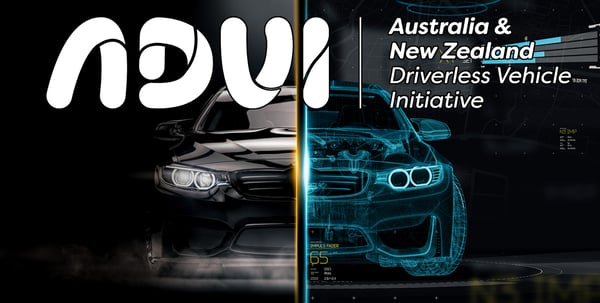 Tuesday 15 October at 11AM AEDT.
Join us for a FREE ADVI Hypothetical Webinar.
Join us for an important and insightful webinar by ADVI's Executive Director, Rita Excell that will challenge status quo thinking around the adoption and acceptance of driverless vehicles here in Australia and New Zealand.

Since its formation in 2015, ADVI has been on the forefront of addressing the myriad of challenges that will enable the safe and effective mass deployment of Driverless Vehicles on our roads. As a core value, ADVI believes that Driverless Vehicles, are a necessary and important technology to arrest the growing number of deaths and crashes on our roads and advocates this as a means of achieving the governments "vision zero".

To achieve this goal, ADVI has identified the following areas that will need to be immediately addressed for the technology to be ready for rollout, these are:
Where the technology will be developed
What testing protocols will be used
Community expectations of the technology
How safe will the technology be
Rita's presentation will address the myths and perceptions of the lack of local leadership in driverless technology and will demonstrate the world beating local technologies that are already playing on the global stage. Another area that will be covered will be the large number of active test sites and the development of local testbeds that are necessary to ensure that driverless vehicles are fit for Australian conditions.

Joining Rita will be ADVI's Human Factors expert, Selena Ledger who will be addressing insights from the ADVI public perception surveys which identify concerns surrounding CAV's and CAV technology and the challenges that will need to be overcome to create market viability of this exciting technology.
This webinar is part of a larger conversation that will be had at ADVI's upcoming IDVS4 Summit on the 27 - 29th of October, and will include national and international experts that will build upon the roadmap for the rollout of driverless vehicles in Australia.
Join us for this
FREE
webinar on October 15, 2019 at 11:00 AM AEDT.
Participants please note - this session will commence at 11:00 AM AEDT (Australian Eastern Daylight Time). There may be time zone differences that apply. It is recommended that you connect to the webinar 15 minutes prior to allow sufficient time for potential connection delays.
After registering, you will receive a confirmation email containing information about joining the webinar.