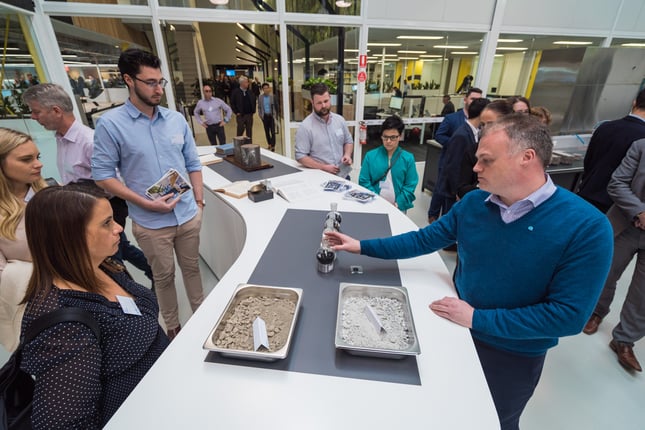 ARRB's investment in materials laboratories over 60 years fulfils a commitment to research, innovation and pioneering experimentation in bituminous binders, asphalt and granular pavements. Our state-of-the-art world class laboratories are equipped with a wide range of equipment capable of providing comprehensive testing of these materials.
The new 1,200 m2 laboratories at our national headquarters in Port Melbourne provide a platform for applied research focussed towards solutions for current and future materials technologies. The integration of the office space and the design of the laboratories, including 182 m2 of bench space, provides effective workflows and superior capacity. The design of the laboratories also allows for flexible working areas for future research needs.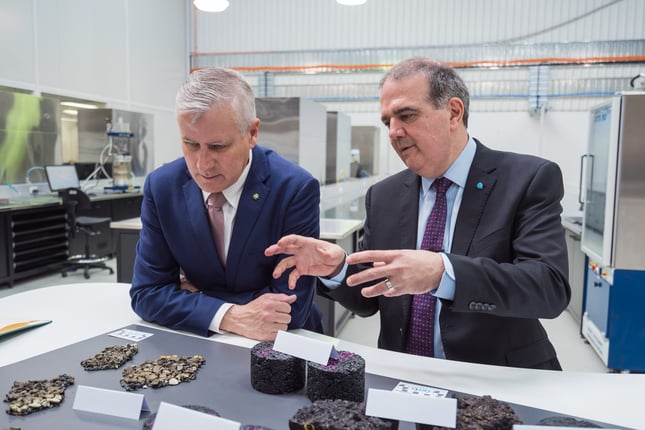 Our laboratories are instrumental in the development of test methods for Australia (Characterisation of the Viscosity of Reclaimed Asphalt Pavement (RAP) Binder Using the Dynamic Shear Rheometer (DSR), Characterisation of Flexural Stiffness and Fatigue Performance of Bituminous Mixes, Permanent Deformation Characteristics of Unbound Granular Materials by the Wheel-tracking test) and provides fundamental assessments of new and innovative technologies (EME2, crumb rubber asphalt).
Our labs can be used for testing by:
Local government
Pavement engineers
Consultants
Road agencies
Construction companies
Mining companies
Airports
We can test in all aspects of pavement, including:
Recycled crushed glass
Crumb rubber asphalt
Reclaimed Asphalt Pavement (RAP)
Marginal materials for road construction
Granular pavements
EME2
Bituminous binders
Polymer Modified Binders
Hot mix asphalt
Aggregate
In combination with a stringent quality assurance program and ISO/IEC 17025 NATA accreditation, the ARRB independent laboratories are highly specialised facilities that provide world class results with the utmost precision and accuracy. Our laboratories also offer hands-on training of students, technology transfer to the state road authorities and industry, advanced pavement research techniques, and are a national reference resource.