State-of-the-art Information
Our customers benefit from access to state-of-the-art information, and our established contacts within the international transport profession.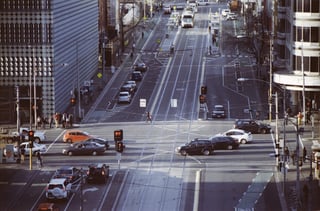 The Australian Road Research Board (ARRB) can offer clients a unique level of skill and understanding with regards to transport policy and strategy development. Through our extensive involvement in the setting and delivery of strategic research projects through Austroads, we can provide experience from high-level decision making and policy through to project level analysis and consulting.

This distinctive capability provides clients with access to professionals who understand the full range of transport planning issues, the opportunities to improve transport function and a hands-on appreciation of the impacts and effects of various strategic options. This experience can be shared with customers through a peer review of policies and plans or with a cooperative approach to development from the ground up. We can assist with:
multi-modal strategies
public transport, pedestrian and cyclist initiatives
understanding of community expectations
land use and transport integration
scenario planning and transport futures (refer to our Scenario Explorer expert system)
transport policy analysis and taxation reform.