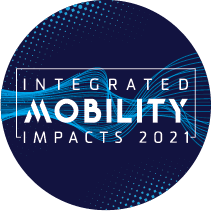 17 - 19 NOVEMBER 2021
Integrated Mobility Impacts 2021 is the Australian Road Research Board's three-day symposium event, themed
"The Enablers to an Integrated Mobility Future".
Integrated Mobility Impacts 2021 will help you understand what the future of mobility is going to look like.
Learn more about smart roads, driverless technology, connected and automated vehicles, alternative vehicle power sources, the future of road safety, next generation infrastructure measurement and how Australia can effectively turn its $300 billion road network into the future mobility corridors the nation needs.

Be part of Integrated Mobility Impacts 2021. Don't miss out, as tickets are very limited.