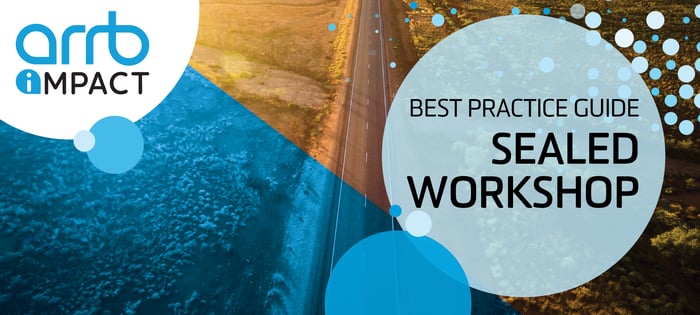 Workshop Information
Workshop Date: 28th September 2021
Location: ARRB Adelaide Office
Level 1, Featherstone Place
Adelaide, SA 5000
Time: 9am - 5pm
Cost: $2,200 + GST
COURSE INFORMATION
Australia's population relies heavily on our road network for providing access to communities, enabling movement of goods and services, and facilitating educational, recreational and tourist pursuits.
With over a third of the cumulative network length consisting of sealed roads, it is important that their design, construction and ongoing condition is appropriately planned, executed and managed to ensure that road user safety and community expectations are satisfied.
This workshop is based on the Sealed Roads Best Practice guide content, and will assist participants in gaining an understanding and appreciation for the major aspects involved in the design, construction and management of sealed roads.

WHO SHOULD ATTEND?

This workshop is primarily aimed at, but not limited to:
Engineers
Consultants
Contractors
Practitioners in related areas
Especially engineers and practitioners in local government (although not limited to the above).


For more information, click here to download the brochure.
*Dates and prices are subject to change.