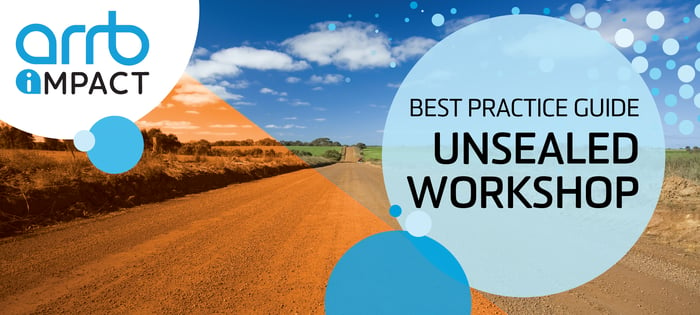 Workshop Information
Workshop Dates: 9th November 2021
Location: ARRB Adelaide Office
Level 1, Featherstone Place
Adelaide, SA 5000
Time: 9am - 5pm
Cost: $950.00 + GST
COURSE INFORMATION
The Unsealed Roads Best Practice Guide was first published in May 2020 and captures current best practice in managing unsealed roads. The Guide is targeted at local governments (and other organisations) that are tasked with designing,
constructing, and maintaining unsealed roads in Australia.
This workshop will provide participants with a comprehensive overview of the Guide, as well as practical
training on the interpretation and application of the various elements covered in the Guide, including road safety and design, construction and maintenance, as well as managing and operating an unsealed road network.
WHO SHOULD ATTEND?

This workshop is primarily aimed at, but not limited to:
Junior engineers
Field staff
Design and asset management engineers
Contractors responsible for the design, construction, and operation of unsealed roads.
The workshop is also a useful refresher course for more senior practitioners regarding current best practice.


For more information, download the brochure here.
*Dates and prices are subject to change.