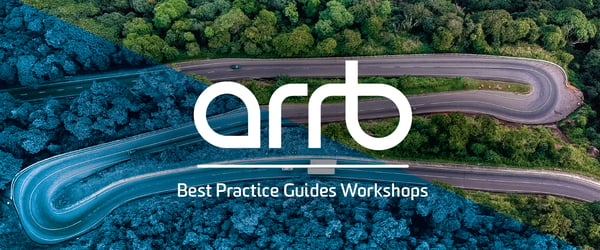 FREE Workshops
August & September 2019
As part of the 2019-2020 Federal Budget, ARRB, your National Transport Research Organisation, is undertaking the development of a series of guides to assist local governments in enhancing their capabilities in road asset management and maintenance, with a focus on regional areas. As part of this, we are formulating a suite of guides that will support national and international best practice in the procurement, design and management of materials for road construction, sealed & unsealed roads and structures.

These free half-day workshops are designed to gather your input and have your voice heard regarding the challenges and opportunities you see at the local government level.

We are hosting sessions across Australia, throughout August and September. Please follow the link below for more information on dates, times, and to secure your place.
We will be facilitating FREE workshops in the following locations:
Port Melbourne, VIC 13th August (FULL)
Bendigo, VIC 15th August (FULL)
Brisbane, QLD 16th August (FULL)
Sydney, NSW 22nd August (Filling up fast)
Hobart, TAS 27th August (A few spots left)
Traralgon, VIC 29th August
Cranbrook, WA 30th August
Wagga Wagga, NSW 30th August (Still some places available)
Cloncurry, QLD 2nd September
Perth, WA 2nd September
Townsville, QLD 3rd September
Dubbo, NSW 3rd September
Port Macquarie, NSW 4th September
Carnarvon, WA 4th September
Darwin, NT 6th September
Mildura, VIC 9th September
Adelaide, SA 10th September
Rockhampton, QLD 10th September
National Webinar, 10th September @ 2pm
WHO SHOULD ATTEND
This workshop is ideal for all those who would regularly utilise, reference, or benefit from best practice guides in the following areas;
Sealed Roads
Unsealed Roads
Bridge Management
Materials for Road Construction
This is including but not limited to works supervisors, engineers and field staff.
Contact guides@arrb.com.au should you have any questions.