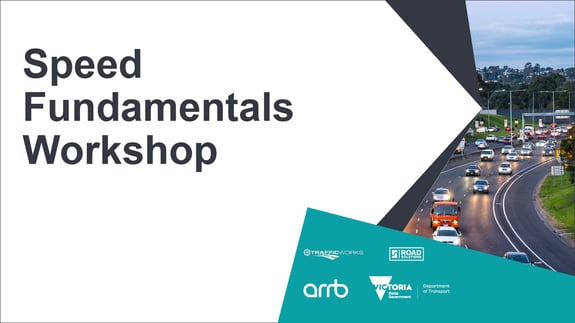 Overview of training
The Australian Road Research Board (ARRB), Trafficworks and Road Solutions have been engaged by The Department of Transport – Victoria (DoT) to be licenced training providers delivering VicRoads and DoT accredited technical training.

Training Courses
Online
Workshop Information
Workshop Date: December 8th
Time: 9.00am – 5.00pm
Duration: 1 Day
Cost: $1,000 + GST
Speed Fundamentals

This course aims to develop the required knowledge and skills to apply the fundamentals of vehicular speed along the road network.
Participants will be exposed to the basics of speed data analysis and design speed practices.
*Dates and prices are subject to change.