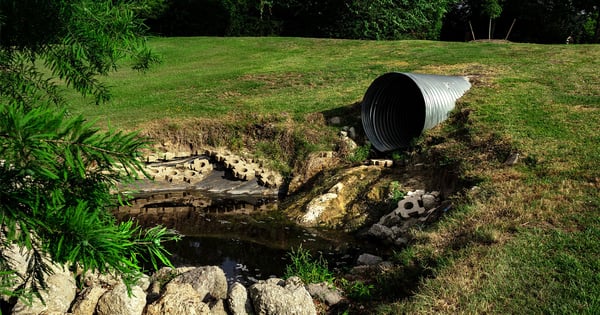 ARRB is pleased to present a two-day workshop on drainage based on the Austroads Guide to Road Design Parts
5, 5a & 5b. The drainage guides will provide designers with information to appropriately manage stormwater run-off through the design of efficient and effective road drainage systems.
The course covers all the basic hydrological and hydraulic calculations required for good road design. Although concentrating on road design applications, learning outcomes can be applied to all drainage design projects incorporating small to medium sized catchments.
UPCOMING WORKSHOP
16 - 17 March 2021
CONTENT
Learning outcomes include:
Familiarising road designers and civil engineers with current best practice in road drainage design (based on the Austroads Guide to Road Design Parts 5, 5a and 5b published in May 2013) and relevant aspects of the Austroads Guide to Bridge Technology Part 8, 2018.
Outlining application of "Australian Rainfall and Runoff" to road drainage design.
Describing how drainage conditions can influence road design, road location, design elements and associated structures.
Providing training focused on meeting local requirements with associated case studies.
Providing approval authority practitioners with the skills to assess consultant designs and applications.
PRESENTERS
MARK BABISTER FIEAUST CPENG NER RPEQ
Director at WMAwater
Mark is a national leader in water engineering, specialising in flood estimation and floodplain management. He has over thirty years' experience in water engineering studies, and has successfully led an extensive number of significant hydrologic, hydraulic, floodplain management, infrastructure and dam studies for a wide range of water managers and infrastructure owners.

DR BILL WEEKS FIEAUST, CPENG NER RPEQ
Former Director (Hydraulics) in the Queensland Department of Transport and Main Roads
Dr Bill Weeks is an experienced water resources engineer with wide ranging experience with road and rail projects in all states of Australia as well as in South-East Asia and the Pacific. He was previously the Director (Hydraulics) in the Queensland Department of Transport and Main Roads and was a co-editor of the 2016 edition of "Australian Rainfall and Runoff".


WHO SHOULD ATTEND
The workshop is primarily aimed at, but not limited to:
Traffic management and local road practitioners
Civil engineers involved in road flood and drainage design
Road design, road safety and traffic management consultants
Engineers requiring specialist training or understanding of issues relating to flooding and drainage for road design
State road authority staff who deal in network management, local road solutions, heavy vehicle management, road safety and traffic engineering
Graduate engineers looking for specialist skills for career development
Practitioners looking to refresh or expand their basic flood and drainage design knowledge
Authority practitioners required to approve consultant road designs
Engineers and designers contributing to other aspects of flood and drainage design, including subdivisions
*Dates and prices are subject to change.