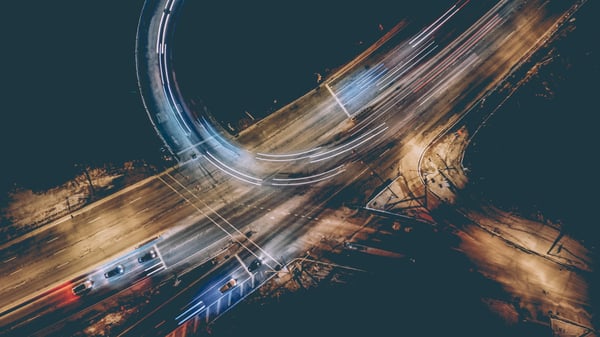 Overview
The purpose of this two day workshop is to provide an understanding of basic geometric road design. This also includes considerations of, the Safe System approach to road safety, extended design domain and whole-of-life costs.
Good road design will achieve operational efficiency, be safe and cost-effective, be aesthetically pleasing, and minimise the environmental impact. The role of the road designer is to produce the most appropriate design that achieves the specified functionality using the design inputs from all relevant disciplines.
CONTENT
Develop a basic understanding of the fundamentals in geometric road design
Consider key engineering aspects that relate to a road design project
Apply the knowledge gained through various design exercises to confirm understanding
Analyse and re-design existing rural roads to achieve a safe, cost-efficient design that considers whole-of-life costs
Course mainly refers to Austroads (2016) Guide to Road Design Part 3: Geometric Design
PRESENTERS
David Milling
Principal Professional, Transport Safety
David joined ARRB in 2008 with a background in road construction and design. He specialises in road safety auditing, safe system road design, crash investigations, motorcycle safety, heavy vehicle access safety and network safety analysis. David has led or been involved in a number of Austroads projects and has presented nationally and internationally on road safety engineering principles. He currently has a special interest in motorcycle safety and infrastructure management to reduce motorcycle casualties.
Noel O'Callaghan
Principal Professional Engineer, Transport Safety
Noel O'Callaghan joined the Australian Road Research Board as Principal Engineer, Transport Safety in 2015 . Prior to that, he was the Principal Road Design Engineer for DPTI, providing road design advice across the Department on a variety of projects ranging from local roads to major expressways. He was the South Australian representative on the Austroads Road Design Task Force, and the Safety Barrier Assessment Panel
WHO SHOULD ATTEND
The workshop is primarily aimed at, but not limited to:
Project and program managers/directors
Consulting, State or Local government road design and construction personnel
- Construction technicians and engineers
- Design draftspersons and engineers
- Graduate technicians and engineers
The workshop will also be of benefit to those involved in construction or operational activities on how to understand and read a road design plan.


LOCATIONS

Port Melbourne 17-18 March 2020, SOLD OUT
If you would like to be notified if a spot becomes available, we can add you to our cancellation list. Please email training@arrb.com.au

2 - 3 December 2020

UPCOMING WORKSHOPS

We are now taking expressions of interest for our workshops.